A 45-year-old Belgian man claims that he has eaten only potato fries and a fricadelle – Dutch hot dog – for dinner every day ever since he was 13.
Rudy Gybels, a resident of Schaffen in Belgium's Flemish Brabant province, has had the same food for dinner every evening since he was a teenager. It all started when he was 13, when his mother, desperate to get him to eat more fruits and vegetables, came up with a compromise solution. Rudy would eat healthy food at lunch, and he was free to enjoy his favorite food – potato fries – for dinner. And he has been sticking to that deal ever since, eating only fries for dinner every evening for the last 32 years.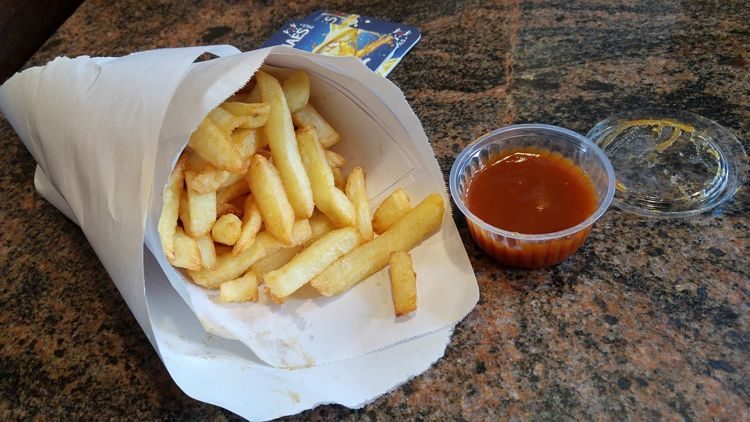 Photo: ChequeredInk/Pixabay
"The Ultimate Belgian", as national newspapers have dubbed Gybels, claims that apart from a few days, two years ago, when a serious flu prevented him from going out and buying his usual dinner – a pack of fries and a fricadelle – he has actually been eating only fries for over three decades. During that time, he estimates that he has consumed around 11,680 packs of fries.
"Some people need their cup of coffee or their pack of cigarettes a day, me, I need my daily pack of fries," the 45-year-old jokingly said.
Despite his longstanding love story with the fast food treat, Rudy Gybels weighs only 70 kilograms and claims to be in good health. He hasn't had any blood tests done in a while, though, and admits that he is a bit scared about the consequences of his diet on his health. Still, he is one of those people who believe that life is too short not to enjoy the things you like.
Interestingly, Gybels is one of the administrators of a well-known Facebook group in Flanders where around 44,000 members regularly share and discuss food recipes. That's kind of an odd position for a person that eats the same thing every night…
Michaël Sels, chief dietitian at UZA, the Antwerp University Hospital, told 7sur7 that Rudy Gybels should definitely not be used as an example that a long-term fast food diet isn't detrimental to human health. The risk of developing diseases such as diabetes, cholesterol or cardiovascular disease is very high, and just because he hasn't had problems yet, doesn't mean people who eat similar diets won't either.
"Some smokers are reassured by the example of a grandmother who smoked a pack of cigarettes a day until the age of 95 and never had lung cancer, but we obviously know that smoking tobacco is very bad for health. It's the same with food," Sels said.