Eduardo Donato is one of the many pig farmers in Spain who specialize in "jamón", a traditional cured ham recognized for its delicious taste and nutritional value. However, his jamón is special. It is widely recognized as the most delicious ham in the world, and, at €4,100 ($4,600) per leg, also the most expensive.
Up until 1989, Eduardo Donato owned a profitable construction company in the city of Tarragona, and specialized in the restoration of 15th and 16th century buildings. Everything was great, he had a good, comfortable life and business was booming. But then, one of his closest colleagues succumbed to cancer, and, soon after, another one died of a heart-attack. He realized that, with all the stress of life in the big city and managing his business, he could be next. To make matters worse, his beautiful city had been "disfigured" by petrochemical and nuclear plants built nearby. Donato realized he didn't want to live there anymore, so he sold his business and his home, and went looking for paradise.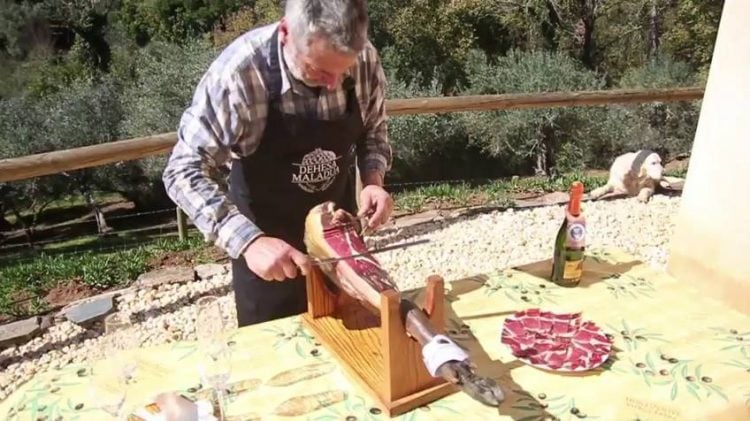 Photo: video screengrab
Eduardo's search for heaven on Earth lasted one and a half years, and 40,000 kilometers of driving around. He finally found it in Huelva, on the southern side of the Sierra de Aracena. The small town of Cortegana had everything he was looking for – plenty of vegetation, biodiversity, adequate rainfall, spring water and very little pollution. "I spent five years doing nothing but observing nature," he told El Periodico. When he was done taking in the natural beauty of his new home and realized that he had to do something constructive, the oak forests stretching out as far as the eye could see, and the abundant supply of acorns gave him the answer.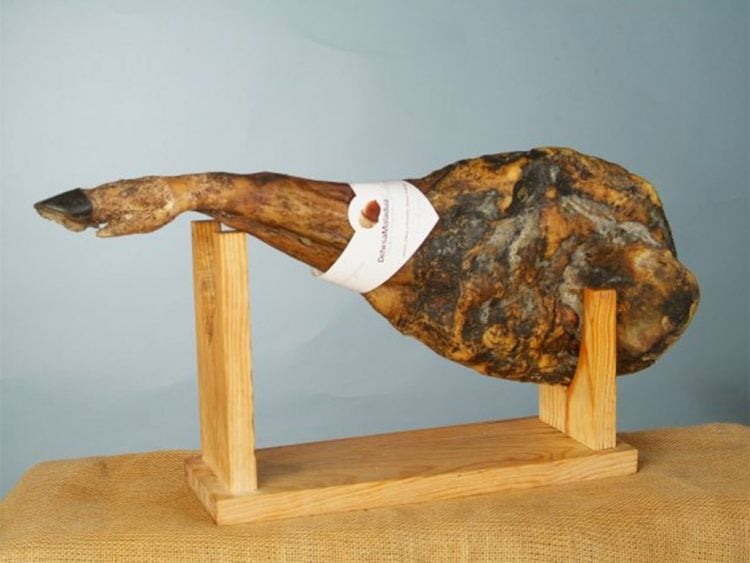 Photo: Dehesa Maladua/Facebook
All Donato knew about pigs was that they provided the meat he found on his plate, but that didn't scare him. He bought four black pigs in 1996, built them a paddock, and just watched them grow. "All I wanted to do was sit on the porch and watch them pass by," he recalls, but eventually he became an entrepreneur again.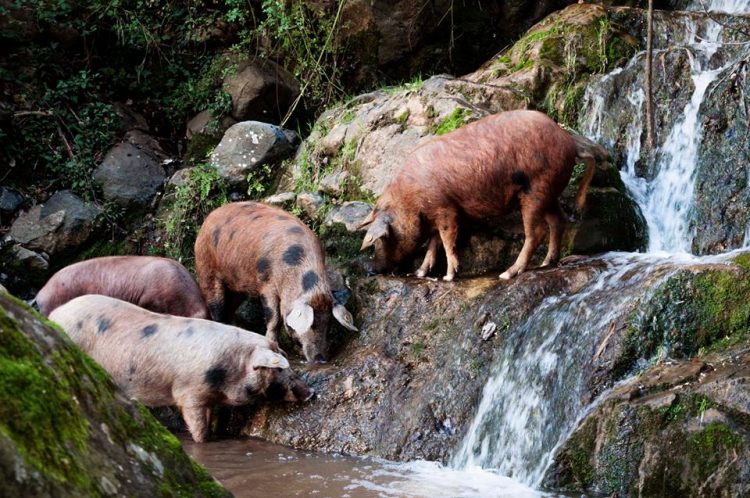 Photo: Dehesa Maladua/Facebook
In 2005, he learned of a breed called Spotted Jabugo, after the local government started offering specimens to farmers, at a symbolic price. Nobody wanted them, because they are known to grow much slower than other breeds, yield less meat and some specimens are born with white hooves, instead of the black pigment that has become a trademark of Spanish jamón. To him, those were all advantages, because he didn't plan on raising them for money. And yet, he ended up producing the world's best and most expensive ham.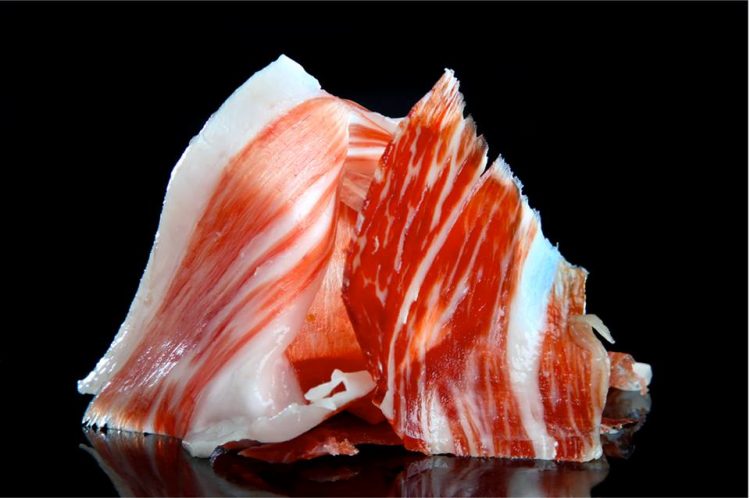 Photo: Dehesa Maladua/Facebook
The high price of Spotted Jabugo ham produced on Eduardo Donato's farm is the result of several factors, the most important of which is exclusivity. He only sells 80 legs of ham per year, and because of his commitment to protect the environment and only offer 100% organic products, he's not even considering increasing production.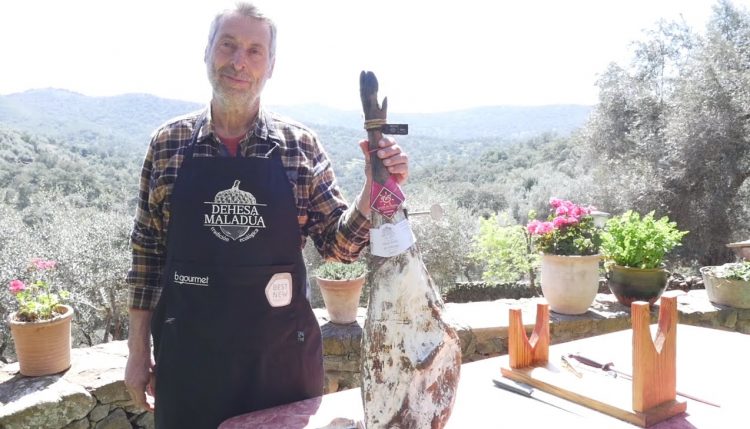 Photo: video screengrab
Then, there is the way that the pigs are raised and fed. They are free to roam the countryside all day long, and feed exclusively on acorns and grass from the fields. They breathe fresh air, drink only clean spring water and bathe in natural clay. Eduardo calls his pigs "full-time athletes" because they walk an average of 14 kilometers up and down the oak covered hills, every day.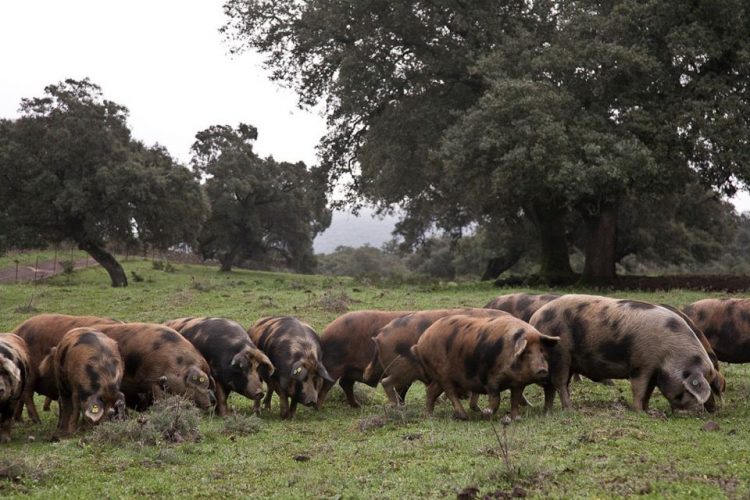 Photo: Dehesa Maladua/Facebook
The time it takes to prepare the ham also factors into the price. While pig breeds raised by other farmers take between 14 and 18 months to reach the required weight, the Spotted Jabugo takes three years. Business-minded entrepreneurs can't afford to wait that long, which is why the breed is currently on the brink of extinction, with only an estimated 100 specimens left in Spain. Then, once the pig is ready to be sacrificed, the ham is aged for three years, and cured for another four to seven years, in his cellar. That's up to ten years until the jamón can be sold.
Photo: Dehesa Maladua/Facebook
And, last but not least, the taste of Eduardo's ham is apparently to die for. "It meets all the requirements to be the best ham in the world," the breeder says. "I'm not the one who said that, it was 10 professional tasters from the University of Cordoba, as well as the 45,000 visitors of the Nuremberg fair, who voted it as the best out of 2,300 products from 130 countries. That last title is considered the Oscar of the organic meat industry, and Donato won it last year.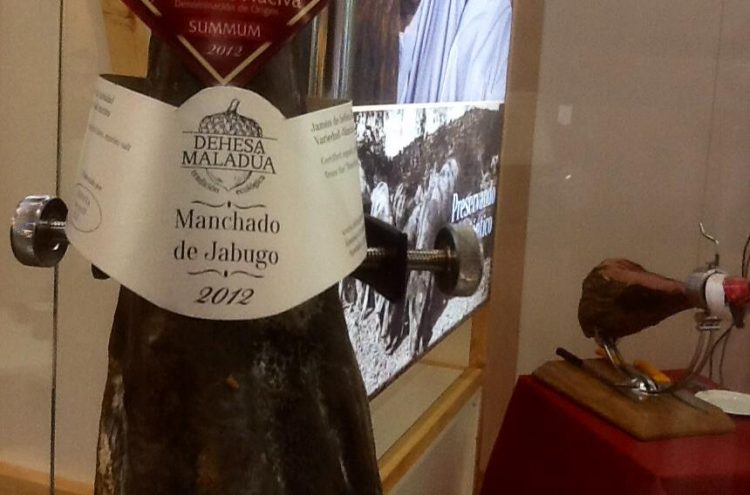 Photo: Dehesa Maladua/Facebook
Eduardo has clients all around the world, from Paris and Berlin to Hong Kong, but they are all connoisseurs who learn about his delicious ham by word of mouth. They all know that they are are paying €4,100 for a special product and, at the same time, helping to save a pig breed from extinction.
Eduardo Donato's jamón has been recognized by Guinness Records as the "most expensive ham in the world", but he hates that term. Instead, he refers to it as "the world's most valuable ham".