Whether you're the kind of person who gobbles up pizza slices just to get to the doughy crust as fast as possible, or you just can't afford a full slice of pizza, you're probably going this pizza chain's ingenious new offering – Just the Crust.
Inspired by the frequent inquiries of its customers regarding the crust of its popular Neapolitan pizza and what makes it so delicious, Villa Italian Kitchen decided to give the people what they really want – just the crust. Starting tomorrow, the American pizza chain will start selling pizza crust pieces neatly packaged in triangular full slice boxes for only $2.75.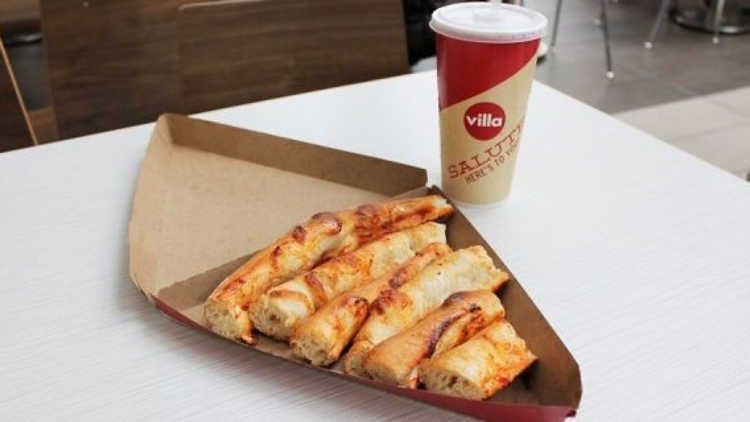 "We are huge pizza crust fans at Villa Italian Kitchen," a representative of the company said. "We know that the crust is everyone's favorite part of the pizza, so skipping straight to selling pizza crusts only seemed like the perfect idea."
The announcement made a lot of pizza crust fans very happy, but it also raised a lot of questions. Is the crust just baked separately, or is it actually cut from an actual pizza? In he latter case, what happens to the crust-less slices? Is Villa Italian Kitchen planning on selling crust-less pizza as well, because I'm pretty sure that would generate some interest as well.
"So are they just making the crusts alone or are they making actual pizzas and cutting the crusts off and selling them like that? If they are making the whole pizza first, who's the lucky duck getting a crustless pizza? *pick me, pick me*" one person commented.
Some people suggested that Villa Italian Kitchen had just found a way of making money off of the leftovers many of its customers just leave on their plates, but I'm pretty sure that's not the case. A photo of a Just the Crust order posted by the company shows six pieces of pizza crust that appear to have been baked individually, with a bit of cheese drizzled on top.
Just the Crust becomes available tomorrow, July 18, at Villa Italian Kitchen venues around the United States.