We all loved eating raw cookie dough when we were children, but apparently a lot of adults like it too. DO Cookie Dough Confections, a small shop in Greenwich Village, New York, sells roughly 1,500 pounds of safe-to-eat raw cookie dough every day to people willing to spend over an hour in line for a chance to relive their childhood fantasies.
28-year-old Kristen Tomlan, the founder and CEO of DO Cookie Dough Confections never outgrew her craving for raw cookie dough. She always wondered why there wasn't a place where people could enjoy their favorite treat, and started contemplating the idea of opening up her own business on a vacation, when she and a few friends stopped at a cookie shop, but instead of buying baked treats, they opted for a tub of raw cookie dough, which they ate in the car.
In 2014, Tomlan almost died after an allergic reaction to an antibiotic left her in a medically induced coma for three weeks, just a couple of months before her wedding. This near-death experience made her realize that life is short and she should follow her dreams. She first started her raw-cookie dough business online, and after getting coverage on a couple of popular websites, she and her husband had to rearrange the furniture in their apartment to accommodate commercial freezers. She soon quit her job in branding to focus solely on her business.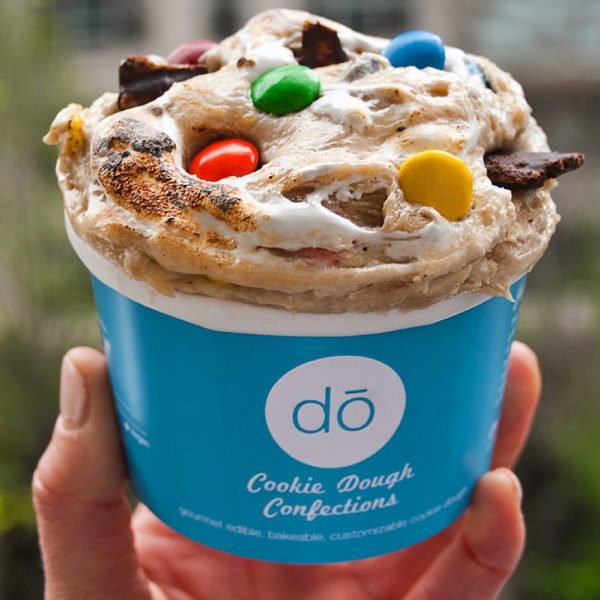 This January, DO Cookie Dough Confections opened as a brick-and-mortar shop in Greenwich Village, and dozens of people have been lining up outside to sample the wide variety of cookie doughs ever since. The shop opens at 10:00 am, but customers start lining up outside as early as 8:30, and Tomlan says she had to to staff up to keep up with demand. "I knew I loved cookie dough, and I knew other people loved cookie dough, but I did not expect this," the young entrepreneur told TIME Magazine.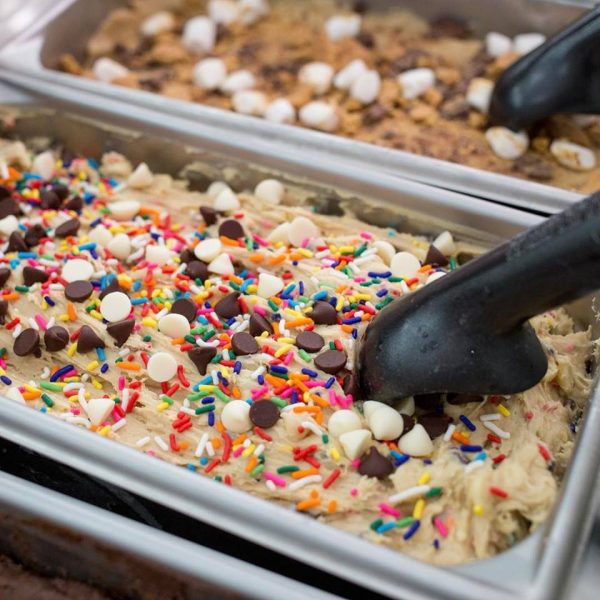 DO Cookie Dough Confections sells raw cookie dough in 13 delicious flavors, including chocolate chip, red velvet, fluffernutter and peanut butter snickerdoodle. The shop offers a variety of gluten-free and vegan options as well, and is constantly working on new recipes.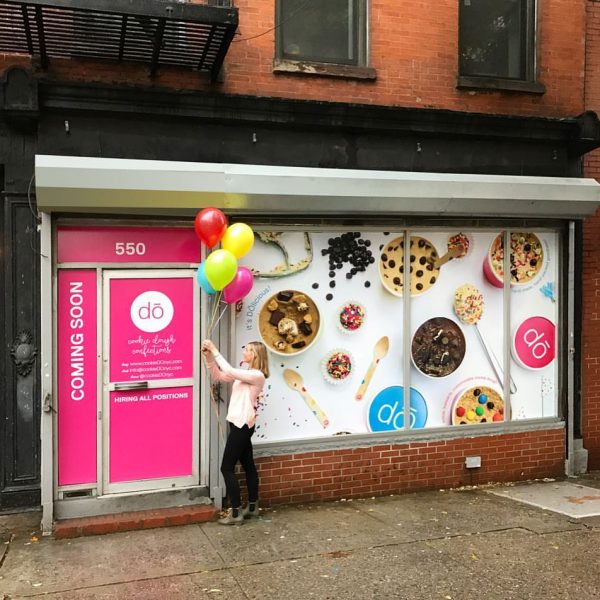 A scoop of raw cookie dough costs $4 and can be served in either an ice-cream cone or a paper cup. Tomlan says that her dough can be used to bake cookies, but the shop is set up more like an ice-cream parlor, catering to people who prefer to enjoy it raw.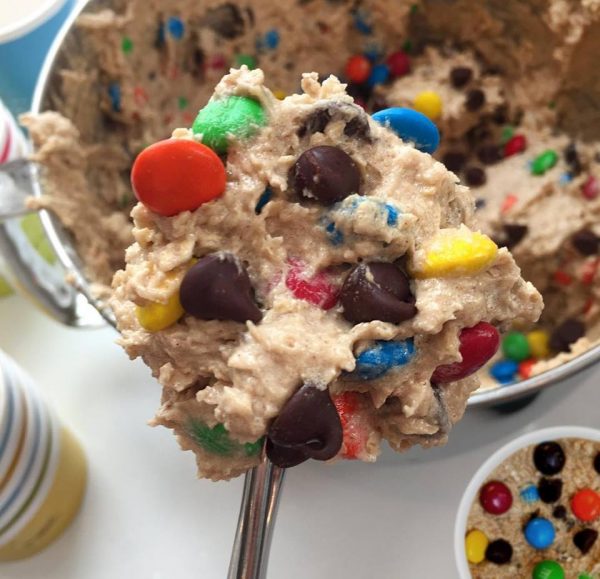 But didn't mommy used to say that eating too much of it can make you sick to your stomach? The FDA confirms that, but only when it comes to home-made dough and batter, due to the possible contamination of ingredients with bacteria that can cause severe gastro-intestinal problems. Commercially available dough, like those sold at DO Cookie Dough Confections and in popular ice-creams is perfectly safe to eat.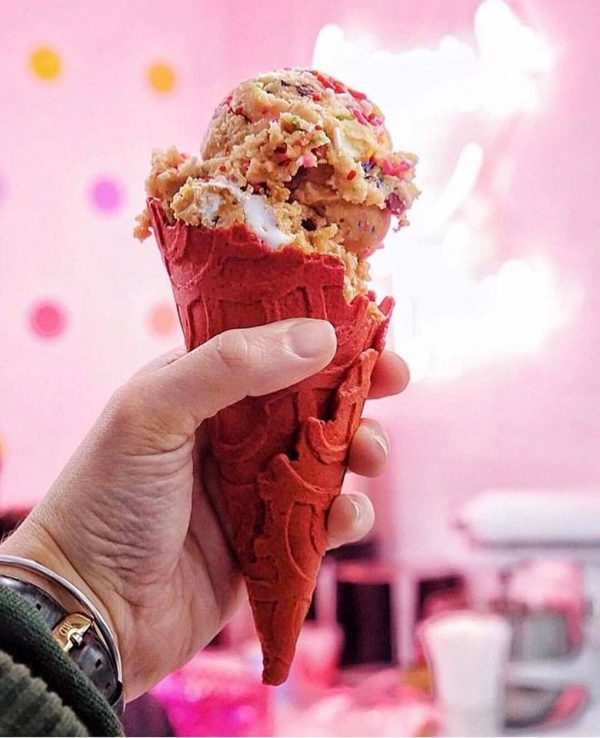 To ensure that clients don't have to deal with a tummy ache, Tomlan and her staff only use heat-treated flour and pasteurized eggs, so the dough is perfectly safe to eat raw.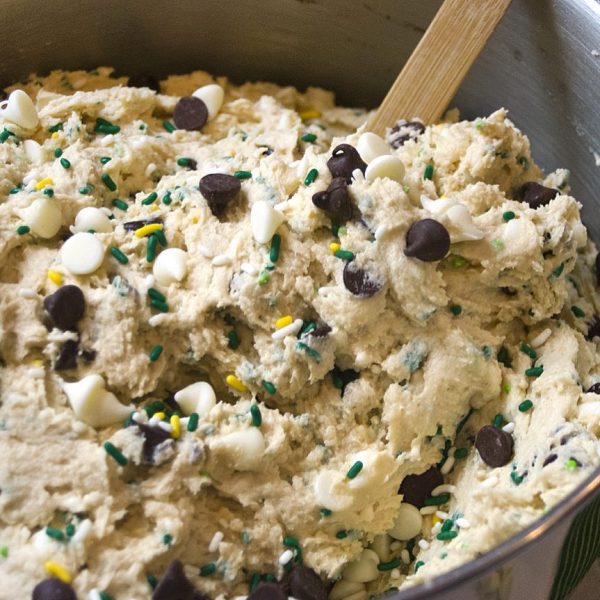 Following the early success of her first brick-and-mortar shop, Kristen Tomlan estimates that DO will sell ten times more cookie dough this year than it did in 2016. Although many investors have expressed interest in her business, she claims to remain self-funded for now.
Photos: DO Cookie Dough Confections/Facebook