Three African men were recently arrested in Algeria for allegedly disguising themselves as Arab women in order to reach the wealthy country of Dubai.
In a scene reminiscent of the cult comedy film "White Chicks", three black with half their faces covered in thick makeup foundation can be seen posing for mug shots in Algeria. The sad-looking trio were reportedly apprehended in Algeria, after officials noticed that they were not who they claimed to be – Arab women wearing traditional clothing, including niqab face covers. They had gone through the trouble of covering the exposed parts of their faces with a thick layer of foundation and used black eyeliner to increase their chances of passing off as women, but it wasn't enough.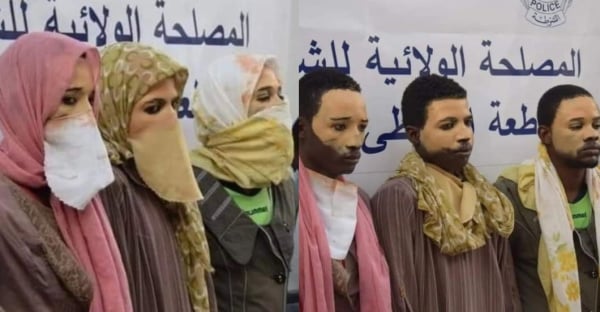 According to South African news station Kaya 959, the three men were trying to reach Dubai in the hope of making a better life for themselves in the prosperous Arab country, but sadly for them, their plan came undone in Algeria. It's unclear what punishment they face, but they will more than likely be sent back to their home country.
Photos of the three disguised men have been doing the rounds on African and Arab news sites for almost a week, and getting all sorts of reactions from the general public. While some people declared themselves ashamed of the impostor's attempt, others praised their makeup skills.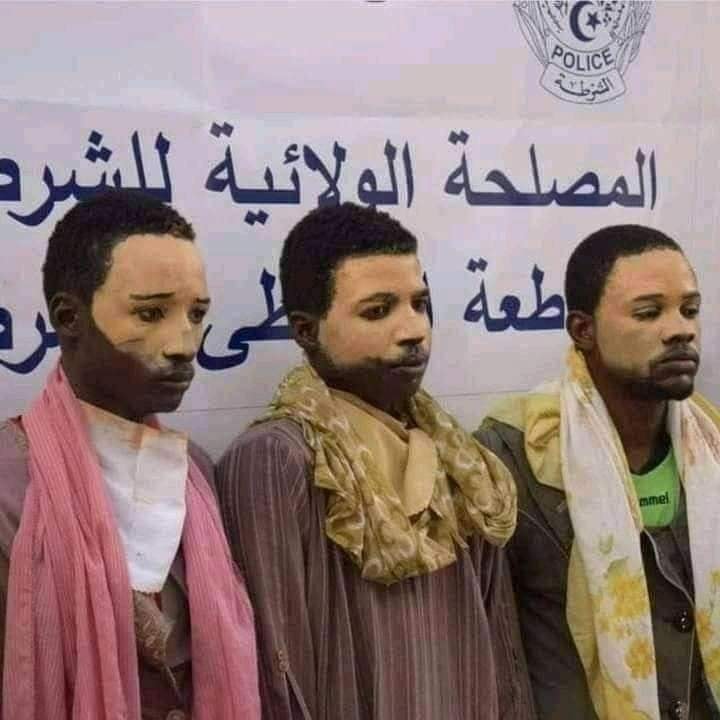 "I was actually convinced in the first pic," one person commented.
"I want the number of the makeup artist," someone else wrote.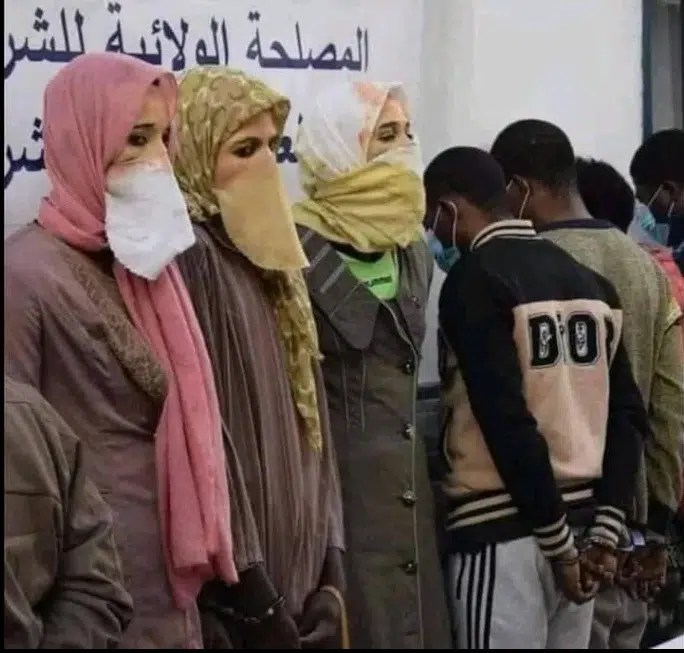 The nationality of the men has also been a topic of debate online, with some people claiming that they were Nigerians, and others that they were from Mali, but that's kind of beside the point of this story.
We've actually featured similar disguises in the past, such as that of this Senegalese man who put on women's makeup so he could take an exam on behalf of his girlfriend, so it's not entirely unheard of.