A Florida-based conman who somehow managed to steal millions from wealthy investors all around the world by posing as a Saudi Arabian prince and diplomat was finally exposed after he made the mistake of eating bacon and other pork products at business meetings.
Anthony Gignac, a Columbian-born man who was adopted by a Michigan family as a child, started his grandiose swindling operation in 2015, by setting up a fraudulent investment company, Marden Williams International, to purportedly invest in business opportunities worldwide. Using various aliases, the con artist spent the next two years posing as a wealthy Saudi prince and stealing over $8 million from 26 victims all around the world. Gignac bought fake diplomatic license plates on eBay and put pompous words like "sultan" in the door nameplates of penthouses and mansions where he met with his victims. This was apparently enough to fool people into thinking that he was a real prince.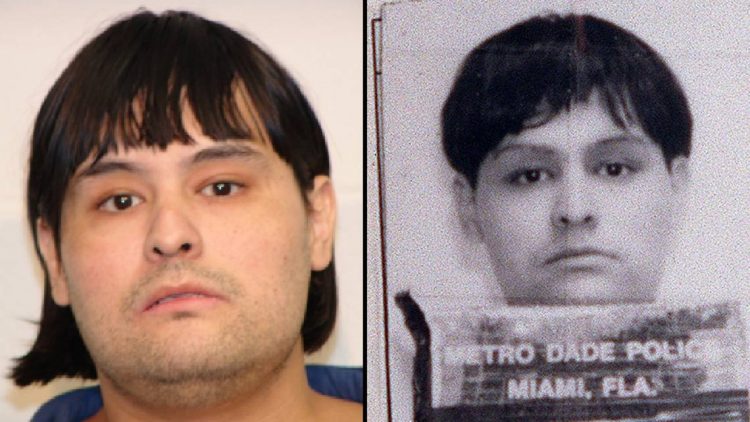 Photo: Miami-Dade Police
Gignac's swindling operation worked like a charm between 2015 and 2017. He had millions of dollars in his bank accounts, a fleet of luxury cars, including Ferraris and Rolls Royces, Rolex watches, expensive jewellery, as well as a a two-bedroom condo on exclusive Fisher Island on Biscayne Bay. He also liked to flaunt his lavish lifestyle on Instagram, where he often posted photos of his possessions, but rarely showed his face. Instead, he occasionally put up photos of generic-looking Arab royalty, to keep up appearances.
The conman and his co-conspirators claimed that he was a member of the Saudi Royal family and had exclusive business deals. Gignac himself would sometimes show off fake letters from the Bank of Dubai, guaranteeing that he had hundreds of millions available for whatever projects his victims were involved in. He would fly in private jets, stay at exclusive hotels, and would even drive recklessly and tell his victims that he had diplomatic immunity so nothing would happen if he got pulled over.
All these tricks worked for Gignac until he tried swindling Miami real-estate developer Jeffrey Soffer of Turnberry Associates. The conman approached Soffer under the alias "Saudi Crown Prince Khalid bin Al-Saud" and expressed his interest to invest $440 million in one of his hotels. At some point, Soffer apparently became suspicious of Gignac and court documents show that he had to offer the so-called Saudi prince a $50,000 Cartier bracelet for having questioned his honor. The conman's associates specifically requested the gift, "because the honor of the sultan had been questioned".
However, Soffer figured out that something was off about this Saudi prince after seeing him wolf down bacon and other pork products during several meals. He knew that this would be against the religious beliefs of a devout Muslim prince, so he had his hotel's private security team investigate Gignac. They found that he was no Saudi prince, but a swindler trying to secure large sums of money and other material benefits from wealthy victims.
Soffer notified authorities about Anthony Gignac and he was arrested in November 2017. After searching his house, Diplomatic Security Service investigators found various business cards with Gignac's various aliases and titles, like "His Royal Highness," "Prince" and "Sultan", as well as diplomatic license plates, a phony diplomatic security badge, unauthorized credit cards, thousands of dollars in cash, and financial documents in the name of a member of the Saudi Royal family.
Anthony Gignac has been locked up in a Miami detention center since November of last year, and he is currently awaiting sentencing after pleading guilty to impersonating a foreign government official, identity theft and fraud.
Gignac's successful swindles are reminiscent of the exploits of legendary conman Jimmy Sabatino, and those of Stefan Cernetic, who posed as a "Prince of Montenegro" and brushed shoulders with celebrities for years.
Source: Miami Herald