Wang Mingqing's daughter went missing 24 years ago, but even if the chances of finding her became lower with each passing year, he never gave up hope. After decades of tireless searching, the nearly-impossible happened – Wang received confirmation that his daughter had been found thousands of miles away, on the other side of the country.
Wang's life was forever shattered on January 8, 1994. He and his wife were serving customers at their their fruit stall in Chengdu, China's Sichuan province, and their 4-year-old  daughter Wang Qifeng was playing nearby. All the man remembers is that they both lost site of the girl for a little while, and she was gone. When they realized she was missing, both parents started looking for her, calling out her name and asking passers-by if they had seen her. They spent all day searching for Qifeng, but when they finally went home at 1 a.m., all they could do was weep.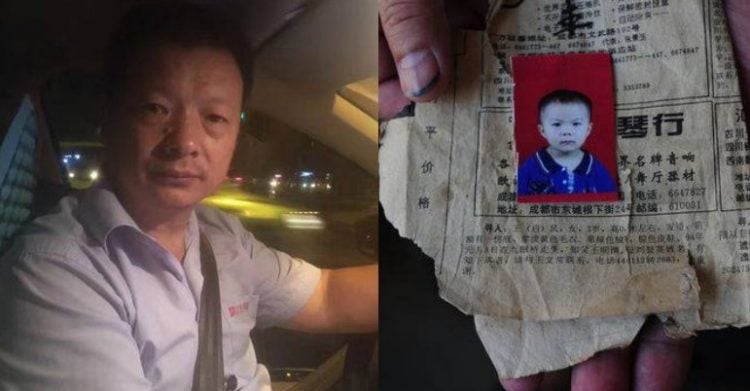 The next day, the desperate parents went to the local police station to report the disappearance of their daughter, started checking with children's welfare organizations to see if they had received reports of a missing girl, posted a plea for help in local newspapers and checked a missing persons database regularly. Nothing came up, and as time went by, the chances of finding the girl got slimmer.
Wang and his wife eventually had another daughter, but they never gave up on the one they had lost. Even though he didn't have a photo of Qifeng, he used one of his younger daughter, as the two looked very similar, and he scoured the streets of Chengdu, showing people his daughter's picture and asking if they had seen her.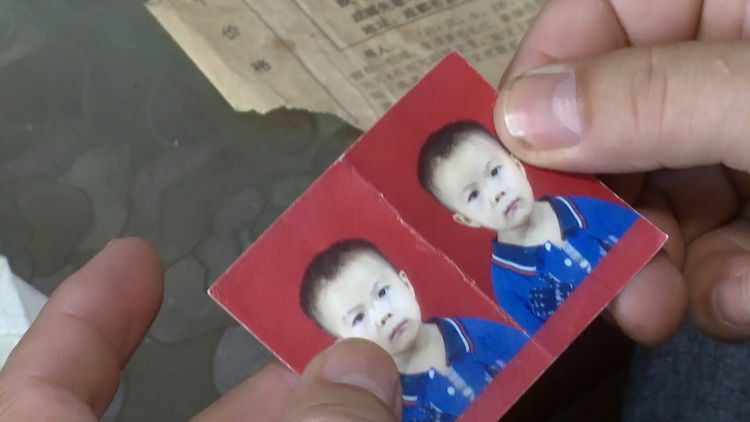 In 2015, when car-hailing services became popular in China, Wang Mingqing decided that becoming a taxi driver for Didi Chuxing, China's largest ride-sharing company, would allow him to interact with a lot of people and increase the chances of finding his daughter. He put up a large sign asking for information about the little girl shown in the picture on his rear window, and handed out cards with information about Qifeng to every passenger he drove around. He estimates that he asked around 17,000 passengers about his daughter during the last two and a half years he spent as a taxi driver.
Last year, one of Wang's passengers shared his tragic story on social media, and it ended up going viral. Before long, he was contacted by national newspapers and television stations for interviews, and he welcomed the attention, as this only increased his chances of finding Qifeng.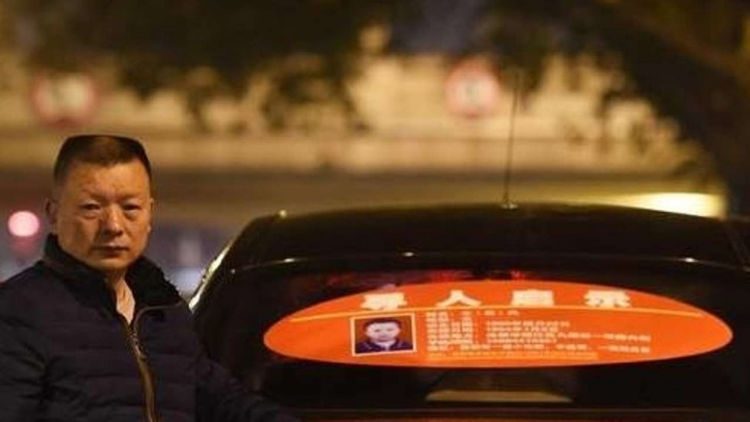 "My biggest wish right now is that someday my daughter will sit down in my car, and shout "Dad!" Wang told reporters.
Asked what he would say to his daughter, should he ever see her again, a teary-eyed Wang said "I'm sorry, Dad didn't live up to his responsibilities as a father."
Wang's tragic story and his decades-long search touched the hearts of millions of Chinese. CCTV hostess Ni Ping was so moved by his efforts that she offered to sell one of her most prized paintings (worth around $32,000) and offer the money to anyone who helped Wang find his daughter. Ni herself tried to help the desperate father by having him on her show, Waiting For Me.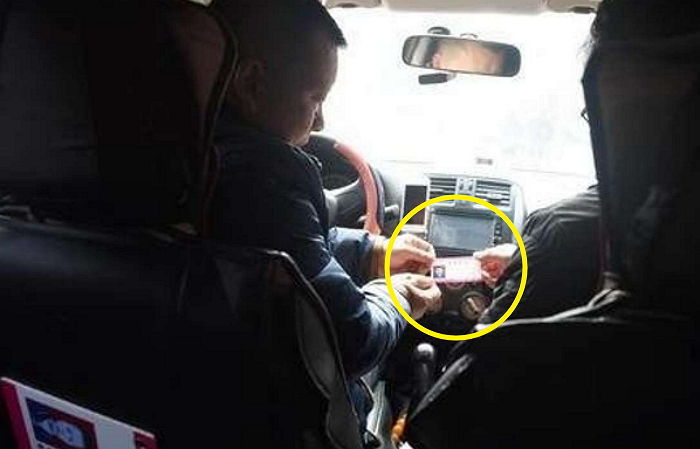 It was this the massive media coverage that ultimately helped Wang Mingqing fulfill his greatest dream. After seeing his story, a police sketch artist decided to help out by creating a detailed drawing of what Qifeng might look like as an adult. It was shared online thousands of times, and eventually reached Wang's daughter.
When Kang Ying, a woman living thousands of kilometers from Chengdu, in China's Jilin province, she was shocked by how much it resembled her. Earlier this year, she contacted Wang and after talking to him, she realized she shared some unusual traits with his missing daughter, including a small scar on her forehead, and a feeling of nausea every time she cried.
But Wang Mingqing didn't get his hopes up too much. Over the years police had contacted him about potential matches several times, but every time the DNA test came out negative. There was something about Kang Ying, though…
On April 1st, 2018, April Fools' Day, Wang received the news he had been dying to hear for 24 years. The DNA tests showed Kang Ying was his daughter, Qifeng. She will be flying to Chengdu today, to be reunited with her real family.
"I can't tell you how much hope, disappointment and despair we have gone through these past 24 years. Now we can finally meet again," Mr. Wang told the Beijing Youth Daily.
As for what happened on that faithful day, 24 years ago, for now it remains a mystery. All we know is that Kang Ying reportedly grew up in a town just 20km from her real parents. She has yet to offer any details on how she got there or how she became separated from her family.
Sources: Shanghaiist, BBC, China Daily