Douglas Smith, a gardener from Hertfordshire, UK recently set a new Guinness Record for most tomatoes grown on a single stem, 1,269.
Up until last summer, the record for most tomatoes grown on a single stem had stood unchallenged for over a decade. Then English farmer Douglas Smith set his sights on breaking it, thinking that he could grow more than 488 fruits on a single stem. And he proved that last year, when he managed to obliterate the old record by growing 839 tomatoes on a greenhouse-grown plant. It was quite the achievement, but he was only getting started, as only a few weeks later the Hertfordshire broke his own record by growing no less than 1,269 tomatoes on a single stem.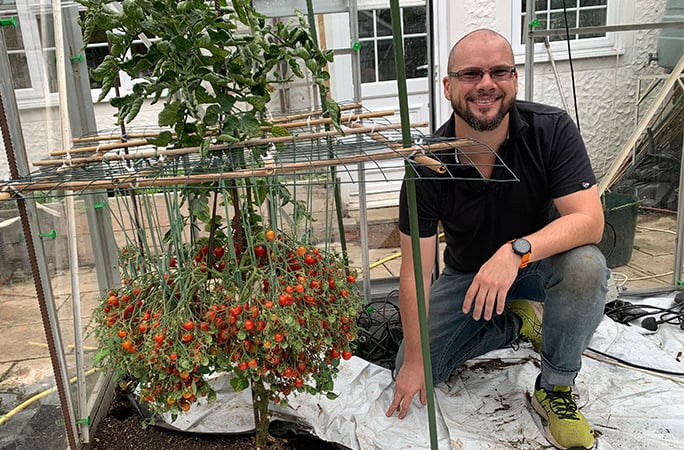 You could say Douglas Smith is an obsessed horticulturist. He spends up to four hours a day in his back garden tending to his plants, and has been working hard on becoming the best possible gardener the world has ever seen.
To maximize his chances of setting a new world record, Smith read various scientific papers and even took soil samples to be tested in a laboratory. But in the end, it all paid off.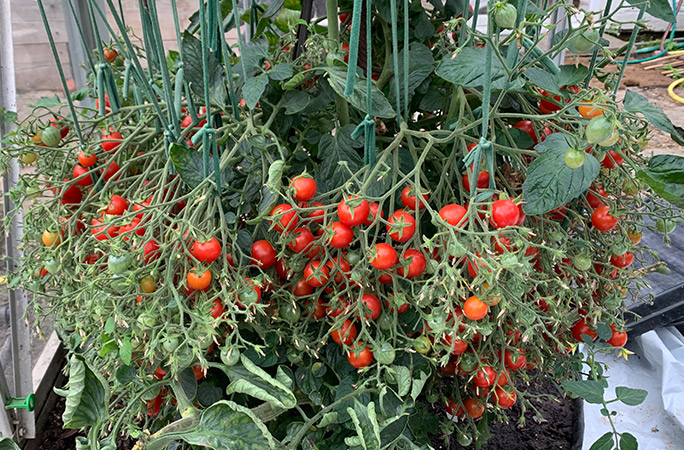 "I am over the moon," Douglas said. "This year was only meant to be an experimental year to see which varieties would produce the most fruit and we had to contend with early blight, which put paid to a number of other tomato plants. I'm amazed by how many tomatoes were on the plant in the end."
"The tomatoes were counted into boxes of 10, and 10 boxes were placed in a tray. Each tray held 100 tomatoes," the gardener added.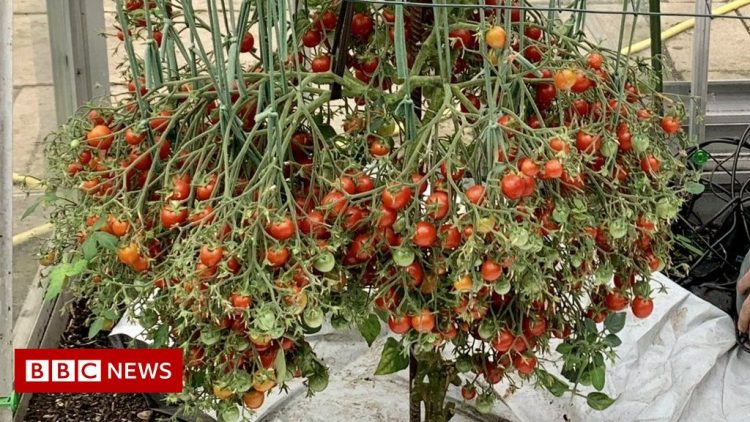 Growing 1,269 tomatoes on a single stem is only Douglas Smith's latest achievement. In 2020, he grew a 20-foot-tall sunflower, and also set a new national record for the heaviest tomato, with a 3.106kg (6.85lb) tomato. He he "likes to run little experiments with other giant veg and giant crops," and he is currently experiencing with peas, aubergines and potatoes.