A trio of origami and paper plane building enthusiasts recently obliterated the world record for the farthest paper plane flight by achieving a jaw-dropping distance of 77.134 m (252 ft 7 in).
On April 16, 2022, at an indoor sports venue in Daegu, South Korea, Kim Kyu Tae managed to shatter the world record for the longest paper plane flight with each one of his eight throws. The previous record of 69.14 m (226 ft 10 in) set by Joe Ayoob and John M. Collins had been standing for a decade, but Kim managed to break it on all of his eight measured attempts (71.813 m being the shortest and 77.134 m being the farthest). But Kim was just one part of a trio who worked hard on designing and building this simple-looking but remarkable paper plane.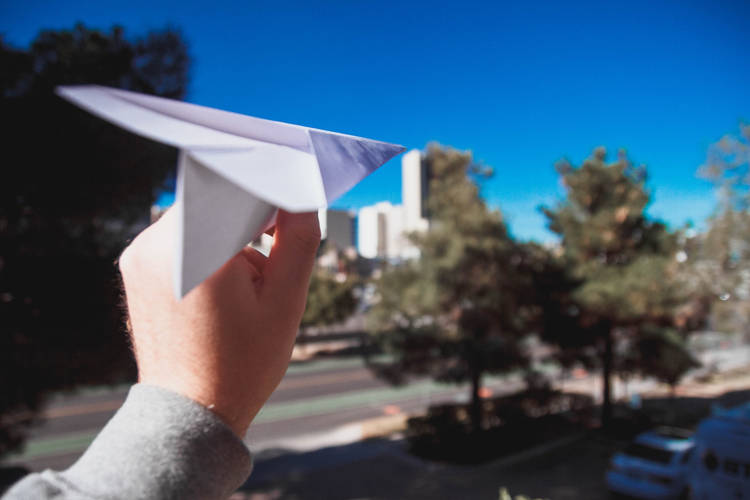 Photo: Kenny Eliason/Unsplash
Kim Kyu Tae is one of the best paper plane throwers in the world, but even his rocket-powered arm can do little to break world records if the design of the plane and the build quality are lacking. That's where his partners, Chee Yie Jian, who designed the plane, and fellow South Korean, Shin Moo Joon, who was tasked with folding the paper, come in. Together, they became an unstoppable force.
Interestingly, Chee, who hails from Malaysia, wasn't present in Daegu for the record-breaking event, and he has never even met his two colleagues in person before. The paper plane building community is apparently global, and they were able to coordinate and lay out their plans online.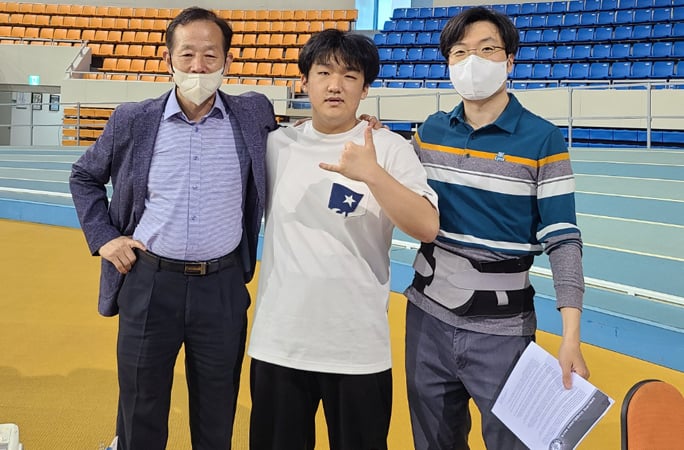 Photo: Guinness Records
"The paper airplane community is small yet global, in that everyone knows one another online," Chee said. "I have known Shin close to a decade now and we've been constantly discussing new ways to fly higher, further, and longer via email and social media."
While paper planes are considered mere toys by a lot of people, to those who build and fly them competitively, they are complex creations that vary greatly in terms of paper used, geometry and weight. It all depends on the end goal of the designer.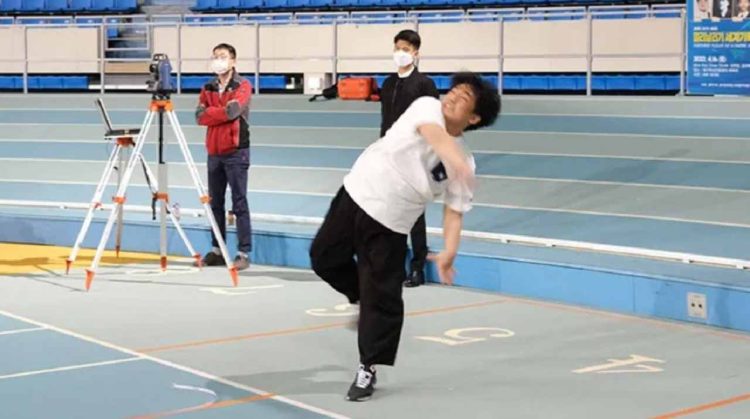 Photo: Guinness Records
"Whether its staying aloft for as long as possible, or to fly the farthest, designs can vary greatly with an infinite combination of paper type, weight, geometry, and balance," Chee Yie Jian told Guinness Records. "Some distance planes are precise skinny darts, and some are gliders that fly slower but tend to have a mind of their own."
For their particular paper plane, the trio decided to use CX22 100GSM, which is one of the stiffest and highest quality 100GSM papers in the world, according to Shin Moo Joon. It was the same type of paper used by Ayoob and Collins for their world record attempt in 2012.
Now that they've broken the world record, the three paper plane enthusiasts have their sights set on bigger things. They are confident that their creations can fly over 80 meters, provided they can find a more spacious indoor venue, and they are also considering tackling the record for 'longest flying paper aircraft (duration), set by Takuo Toda of Japan (29.2 seconds).