Colombian male model and influencer Yeferson Cossio recently shocked his millions of followers by showing off his new boobs, after undergoing a breast implant procedure as a challenge to himself.
Cossio, who has an impressive following on multiple social media platforms, like Instagram, Facebook and TikTok, specializes in pranks and edgy content, but even his most loyal fans were surprised by his latest stunt. Last month, the young model announced that he had made an interesting bet with his brother-in-law, fellow influencer Jhoan López. He had to reach the 3 million follower mark on Instagram in a certain period of time, and if he lost, he had to get breast implants. If he made it, than López had to get silicone implants. In the end, both men got boob jobs.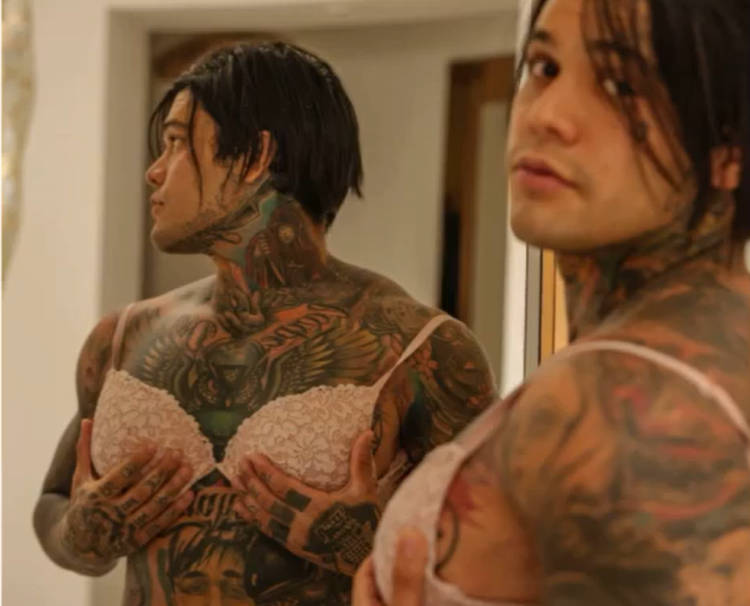 Photo: Yeferson Cossio/Facebook
"If I lose this bet I made with  @jhoan.lopezl, I have to get breast implants," Yeferson Cossio wrote on Instagram. "Can you imagine me as an old man telling the story of how 'I lost a bet and ended up with these enormous breast?'"
View this post on Instagram
"I'm not worried, though, I already talked to @equipomurcia (a Colombian cosmetic clinic) and they explained to me how we can do it without damaging my pectorals," Cossio added. "I wear the implants for 3 days and then I take them out; the scar will be very small, and they will be covered by tattoos, so barely noticeable."
View this post on Instagram
Yeferson ended up reaching 3 million followers on Instagram sooner than expected, so it was López  who had to get breast implants, but the popular influencer decided that it would be fun to share the experience with his friend, so they both went under the knife.
View this post on Instagram
Few thought that he would actually go through with it, but a few days ago Cossio took to his Instagram page to showcase his new boobs, and they were definitely something to behold… Both he and López wore bras to enhance the visual effect, and took them off slowly for the camera.
View this post on Instagram
As planned, both men removed the implants a few days after getting them, so not to cause permanent damage to their pectorals, but they'll always have the photos and videos of their crazy stunt.
View this post on Instagram
"Do you know anyone on Instagram who does crazier challenges than me?" Cossio rhetorically asked.
View this post on Instagram
Well, the next time you ask yourself how far influencers will go for views and news subscribers, you'll know that going under the knife is not a problem…