Intimate wellness brand INTIMINA recently released Period Crunch, a unique uterus-shaped breakfast cereal that also colors milk red.
Did you know that 82% of people are unable to correctly identify where the uterus is? That probably has a lot to do with the fact that we rarely talk about the female uterus, at least when compared to other, more well-known organs, like the heart or the liver. Well, Intima, a company that specializes in menstrual products, such as environmentally-friendly period cups and Kegel muscle training devices, would like to change that, and they're going about it in an interesting way. Last month, the company announced its latest product, Period Crunch, a breakfast cereal that's supposed to act as a conversation starter about menstruation in the average home.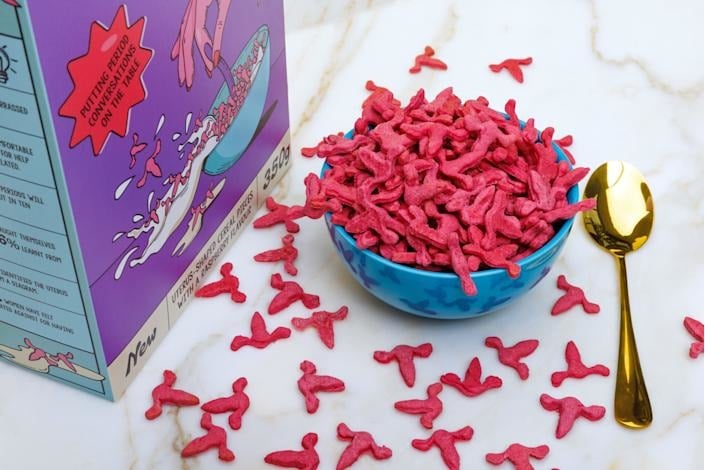 But there's more to Period Crunch than just the unusual name. Every piece of raspberry-flavored cereal in the box is shaped like the female uterus and contains food flavoring that will color the milk a distinct red. The cereal box will also contain a diagram of the female reproductive system so people can see where the uterus is located in the female body.
The unique cereal was reportedly inspired by an in-house survey of 2,000 adults which revealed that about 48 percent of women are too embarrassed to talk about their period, and a whopping 77 percent have never even mentioned the period as a topic of conversation in the household.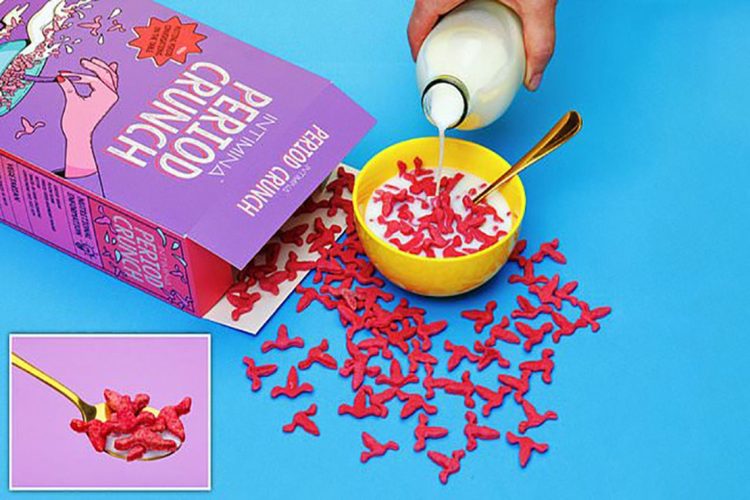 "I'm delighted that INTIMINA has taken the bull by the horns and developed Period Crunch to help raise awareness of the ongoing social stigma around periods," Dr Shree Datta, a gynecologist for Intima, said. "Periods are a natural part of who we are, so it's deeply concerning to hear that so many people remain uncomfortable discussing them when they are just another part of our health."