Japan is home to a variety of weird shops, from ones offering magic love-granting apples to others selling hoof sandals, but when it comes to services, this hard-disk crushing shop definitely stands out.
Dark Past Final Disposal Site is a unique shop where anyone can safely destroy their potentially sensitive digital data by crushing their old drive in a special machine, for just 100 yen ($0.80). The Akihabara-based shop introduced the service in 2020, when a growing number of personal computer owners began raising questions about what happened to their personal data when they changed their PCs. The owners of Dark Past Final Disposal Site bought a professional hard drive destroying machine and began offering people the chance to safely dispose of their potentially compromising data.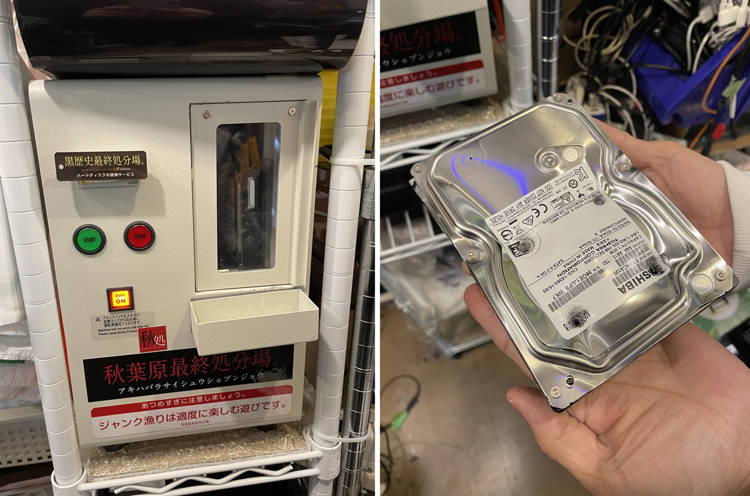 Located in the basement of a building in Tokyo's tech-oriented Akihabara district, Dark Past Final Disposal Site basically uses a Nitto Zoki DB-60PRO professional hard drive destroyer. You just go in, pay the 100-yen fee, and hand the drive you want destroyed to a member of the staff. They put into the machine, press a button, and four hydraulically-powered steel rods pierce the data storage, rendering it unusable.
As many pointed out online when the service originally went viral on Japanese social media, most people could probably destroy their own drives by pounding them with a hammer or puncturing them with a drill. But Dark Past Final Disposal Site is all about offering people a safe way to dispose of their drives. Hitting it or drilling through it can expose people to injury, as sharp pieces of plastic or metallic debris can fly off.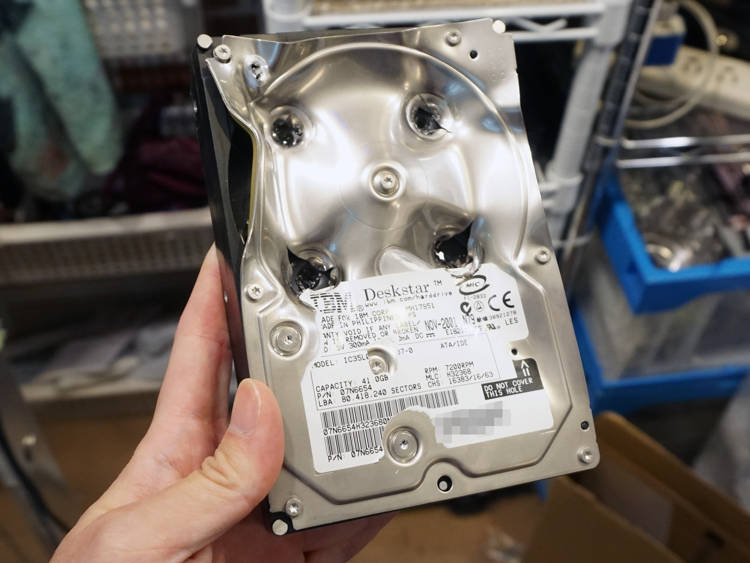 Another aspect that has been put under scrutiny online is the price. $0.80 seems like an absurdly low amount to charge people, even if the nature of the service is simple. However, the owner of Dark Past Final Disposal Site told ITMedia that the idea isn't to make a profit, but rather to reassure people of the quality of service.
Paying as little as 80 cents and receiving a receipt makes customers feel relieved, as paid work carries responsibility, whereas free work does not. Knowing that this is a paid service makes people feel more comfortable, knowing that their drive will be properly destroyed.
Although Dark Past Final Disposal Site was originally created for hard drive destruction, SSDs can be crushed here as well, for the same price. When the puncturing operation is complete, clients can opt to leave the drive in the shop to be properly disposed of and to take it home as a souvenir.