Designed by Louis Vuitton's menswear artistic director, Virgil Abloh, as part of this year's men's collection, this airplane-shaped handbag recently went viral for allegedly costing more than a used, single-engine airplane.
Virgil Abloh's collections have always divided critics and fashion fans, with the main critique being that he overloads his creations with a bunch of ideas and concepts, and his latest one is no different. Unveiled in January, LV's Fall/Winter 2021 men's collection featured a variety of over-the-top ideas, including clothes inspired by famous architecture and popular landmarks. But what really caught people's eye on the internet recently was an airplane-shaped handbag featuring Louis Vuitton's iconic monogram, and a spicy price tag – $39,000.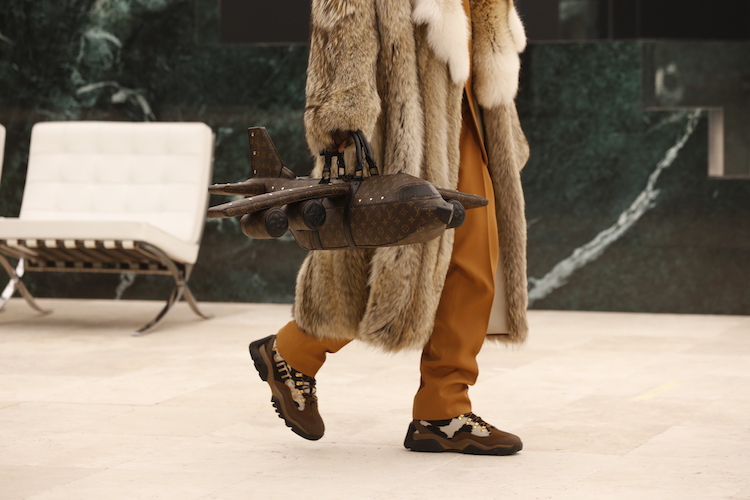 Photo: Louis Vuitton
Described as a "Keepall" bag, the unusual accessory looks like a miniature commercial airliner complete with wings tail and even four engines embossed with the signature Louis Vuitton logos. Like most LV accessories, it has the company's monogram plastered all-over to let everyone know what you're loaded.
Photos of Abloh's airplane handbag have been circulating online for months, but only recently went viral on Twitter after one user compared its price to that of an actual airplane, clipping an online ad for a used Cessna single-engine airplane selling for just $32,300 on eBay.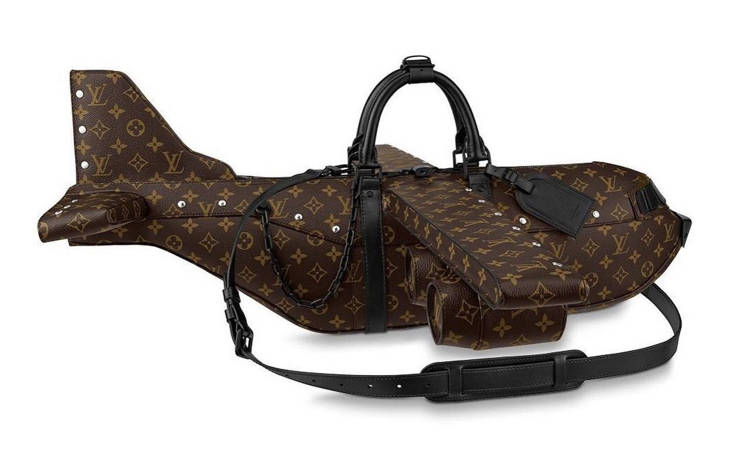 Photo: Louis Vuitton
"You can buy an actual plane for less," Twitter user Valeska wrote.
"And have enough money left over for an LV paint job," someone else commented.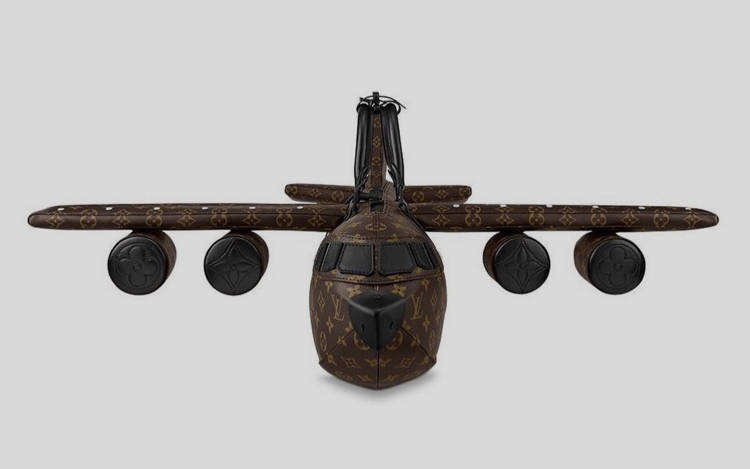 Photo: Louis Vuitton
It's unclear whether Louis Vuitton's Keepall handbag is just a fashion statement, or if it actually has any functionality (you can store stuff in it), and the brains behind the design didn't offer too many clues either. All we know is that the airplane motif seen throughout many of the pieces in Abloh's collection was inspired by the "tourist vs. purist" archetypes.
"It's my organizing principle for my point of view when I make things," Abloh told Vogue in January. "A tourist is someone who's eager to learn, who wants to see the Eiffel Tower when they come to Paris. The purist is the person who knows everything about everything."
Wow, that just flew over my head…