A 70-year-old man recently tried to rob a Kansas City bank to allegedly get himself arrested, because being in jail beats living with his wife.
Lawrence John Ripple walked into the Bank of Labor at 756 Minnesota Ave., in Kansas City, and passed a note to the teller, which read "I have a gun, give me money." According to court documents, the teller complied, but instead of making a quick escape, Ripple simply took the money and sat down in the bank lobby. When a security guard approached him, the quirky bank robber simply said he was "the guy he was looking". After relieving Ripple of the stolen $3,000, the guard notified the police, who arrived on the scene shortly, considering their headquarters are located on the same block.
During questioning, investigators learned that Ripple had argued with his wife and he "no longer wanted to be in that situation." In the affidavit filed in support of the robbery charge, and FBI agent wrote that "Ripple wrote out his demand note in front of his wife … and told her he'd rather be in jail than at home."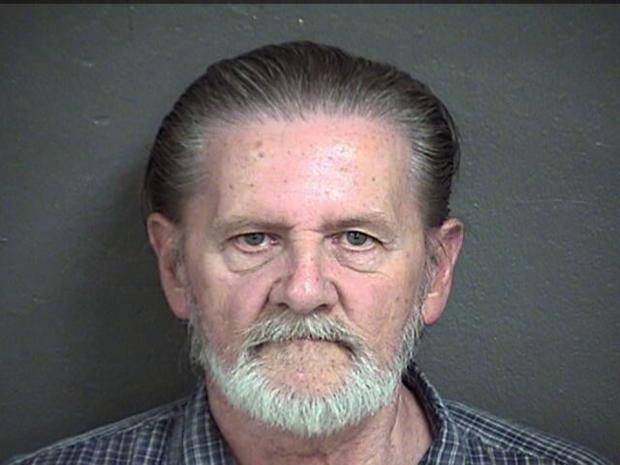 Photo: Wyandotte County Detention Center
The 70-year-old bank robber was apparently so determined to get away from his wife that he didn't even get a lawyer, according to court documents. Well, he apparently got his wish, as the Wyandotte County Detention Center in Kansas City told the press that Ripple had been transferred to a federal facility in Leavenworth, Kansas.
This strange story begs the question "what on Earth did this guy and his wife argue about that made him want to go to jail than spend one more second with her"? Unfortunately, he didn't say, and efforts to contact her about the situation have so far been unsuccessful.
Interestingly, Lawrence John Ripple's Facebook page shows he shared shared a photo of himself and his wife, and even set it as his profile picture. Things definitely went downhill fast after that, though.
via Kansas City Star