After waiting for local authorities to fix a massive pothole for several months, residents of  Poplar Plain Crescent, in Toronto, decided to make the best of it by transforming the hole into a community tomato garden.
It's unclear who came up with the idea of plating tomato seeds into the neglected pothole earlier this summer, but as the plants sprouted and flourished, neighborhood residents started caring for them, even installing stakes to keep them from falling over. Photos of the fully grown tomato plants featuring dozens of juicy green tomatoes are a testament to both the locals care and sense of humour, but also of the indifference of local authorities.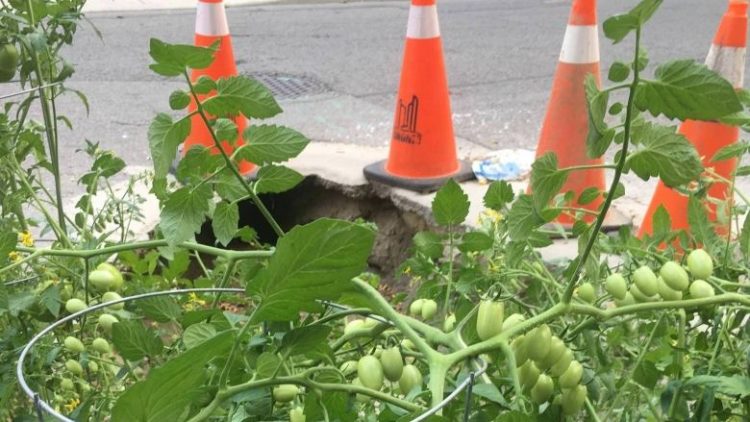 Photo: I-am-doggo/Reddit
Global News recently reported that the huge gaping hole in the road actually started off as a small pothole late last year. It just kept growing and today it only allows one car to pass by it at a time. It also extends onto the sidewalk, so pedestrians have to walk into traffic to avoid it. Locals have been complaining about it for months, but while local authorities claim to know about it, they have done nothing but mark it with traffic cones so cars don't drive straight into it.
Luckily, the thriving tomato garden growing in the neglected pothole has been getting so much attention online this past week that authorities had no choice but to notice it. A city spokesperson told CBC Radio that "staff will return to the site to investigate" and reminded locals to "stay away from damaged infrastructure". Yeah, I'm sure they know that by now.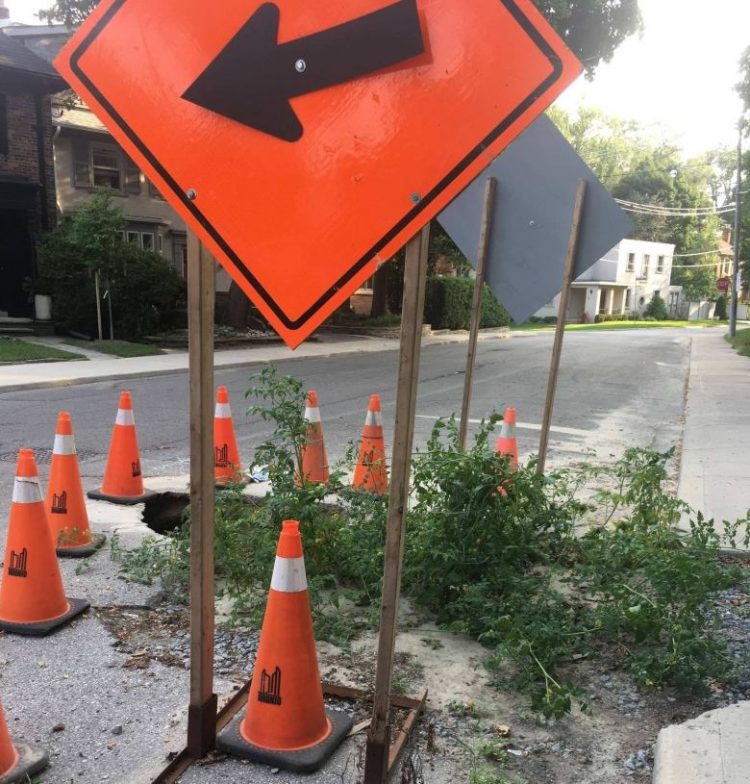 Photo: I-am-doggo/Reddit
However, with the tomatoes starting to ripen, Poplar Plain Crescent residents joked that there's no rush for authorities to finally fix the pothole. If locals had to wait this long, they might as well get some juice tomatoes out of the whole deal.
"I'm hopeful, too, that getting attention doesn't get this fixed too soon, because I think we're still a couple weeks away from harvest time," one neighborhood resident said.
Even Toronto mayor John Tory now knows about the tomato garden growing in the massive pothole on the Poplar Plain Crescent, and he recently told City News that the plants will be transferred to a proper community garden and the hole will be fixed. He didn't give a deadline though…