A Spanish extreme athlete who voluntarily isolated herself from the world by entering a cave in November 2021 recently emerged from her self-imposed exile after a record 500 days.
When female climber Beatriz Flamini entered an isolated cave in the Spanish region of Granada on November 21, 2021, the world was still in the middle of the Covid-19 pandemic, Russia had not invaded Ukraine, and Elon Musk had not yet become the tzar at Twitter. Falmini was 48 years old when she entered the cave, but she had turned 50 by the time she stepped out of it and had no idea what had occurred in the outside world in the last 500 days. Although she did not make contact with any other humans, Beatriz was carefully observed by a team of scientists, including psychologists and speleologists, in what is considered a first-of-its-kind experiment.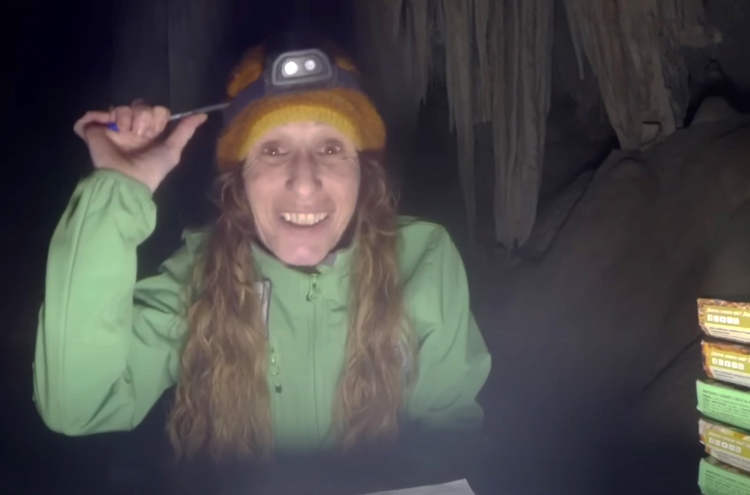 "I'm still stuck on November 21, 2021. I don't know anything about the world," the extreme athlete told reporters as she exited the 70m (230ft) deep cave for the first time. "I've been silent for a year-and-a-half, not talking to anyone but myself."
Smiling and wearing glasses to protect her eyes from sunlight after 500 days of darkness, the 50-year-old climber described her extreme experience as "excellent, unbeatable", promising to offer more details after taking her first shower in almost a year and a half. She apparently spent most of her time going through 60 books, exercising, drawing and knitting wool hats.
Flamini had to be held after exiting the cave, because her senses were only beginning to adjust to the outside world, so she kept losing her balance. She said that she stopped keeping track of time at one point, after about two months, and estimated that she had been inside for "between 160-170 days", not 500.
Living in complete isolation for so long caused Flamini to experience 'auditory hallucinations', because "you are silent and the brain makes it up", but the toughest thing she had to put up with was an invasion of flies inside the cave, which left her covered in the tiny insects.
Beatriz Flamini's team claim that her 500 days of complete isolation count as a new world record, although Guinness has yet to confirm if there is even a category for voluntary time living alone in a cave. More importantly, the data gathered from her unique experience is expected to be invaluable in the research on the impact of social isolation and extreme temporary disorientation on people's perception of time.