Atari, a legendary gaming company best known for the classic Atari 2600 video game console, has recently showcased its newest creation, a high-tech baseball cap with Bluetooth speakers embedded in its brim.
We've seen all kinds of wacky examples of wearable tech, from the world's first vibrating jeans, to a self-drying jacket and a solar-powered coat, but nothing quite as straightforward as the Speakerhat. As the name suggests, Atari's latest creation is a hat with small speakers in it, allowing the wearer to blast their favorite music out loud instead of keeping it for their ears only, with earbuds or headphones.
The Speakerhat was developed in collaboration with Audiowear, and, while technical details are still bleak, we have a pretty good idea of what to expect. The hat has two small speakers on the underside of its brim, as well as a built-in microphones taking phone calls and voice commands. It's not going to be the most private phone call, unless you're wearing also wearing a Helmfon helmet on top of the hat, but Atari never said it's device was perfect.
Bluetooth connectivity allows users to pair the Speakerhat with any Bluetooth-enabled device, and also makes possible the hat's most annoying feature. If having to listen to someone's with a Speakerhat sounds bad, you're going to love "synchronous broadcast" a.k.a. "Multiplayer Mode", which allows multiple Speakerhat users to simultaneously listen to the same song.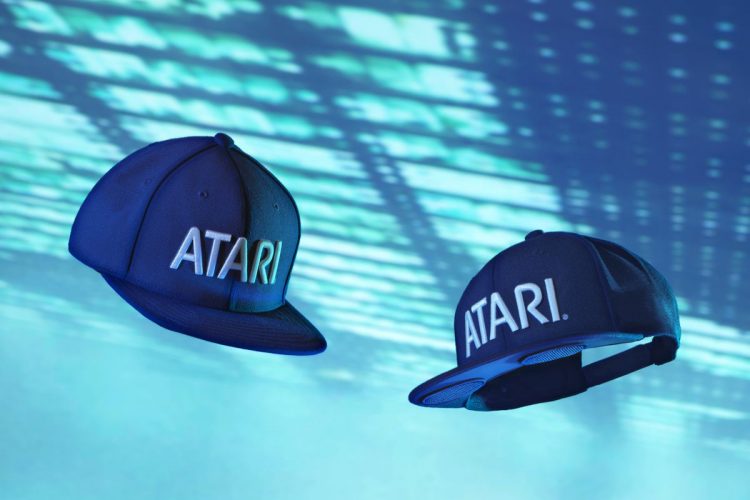 The Speakerhat is powered by a concealed rechargeable lithium battery, and also features a universal control button and an LED indicator. The speakers seem very thin, and Atari claims that their new gadget "'feels natural and normal to wear for long periods of time, and achieves a balance of weight versus sound quality and functionality."
The Speakerhat is not yet commercially available, but Atari is looking for 10 beta testers. So if you really want to annoy all your friends, go ahead and register.
via Engadget