Animal cafes where you can enjoy a hot cup of coffee and pet cute animals like cats, dogs or even sheep have been springing up all over the world, but Amix Coffee is the only cafe in the world where you can relax as dozens of decorative fish swim at your feet.
Located in Vietnam's Ho Chi Minh City, Amix Coffee features two flooded floors filled with hundreds of fish both small and large. They are both insulated with two layers of plastic tarp and furniture legs are wrapped in cotton to minimize friction and prevent damage to the tarp. Each floor covers an area of 20 square meters and the water level is up to 25 centimeters deep. In order to gain access to these man-made ponds full of colorful fish, visitors are required to take off their shoes and clean their feet. They can then enjoy a wide range of refreshments and snacks as Japanese carp and other small fish swim at their feet.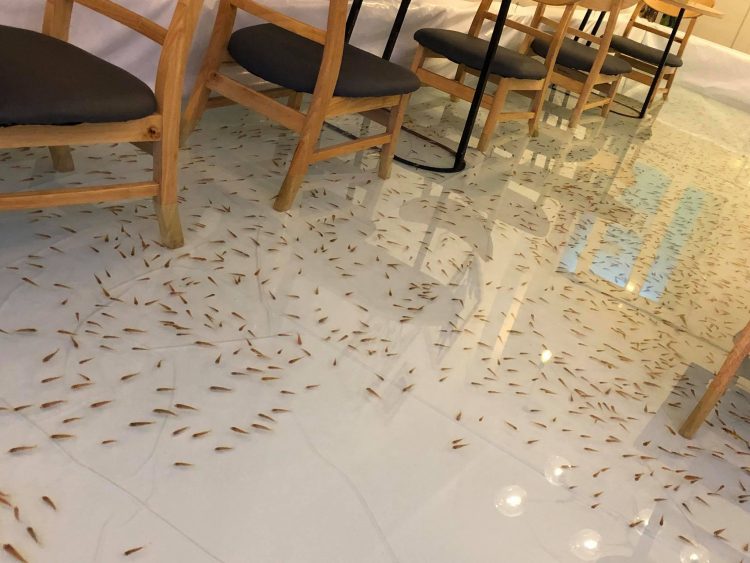 Photo: Amix Coffee/Facebook
Amix Coffee is the brainchild of 23-year-old Nguyen Duoc Hoa, who wanted to take the concept of animal cafes to a whole new level. However, making her idea a reality wasn't the easiest thing in the world. Flooding the first and second floor of the Amix Coffee building with around 10,000 liters of water and keeping it clean at all times proved challenging, but he eventually came up with viable solutions.
The cafe uses a triple filtration system to keep the water crystal clear at all times, and pumps that change between a quarter and half of the water on each floor to maintain optimum conditions for the fish. However, preventing patrons from stressing the fish too much has proved much more difficult.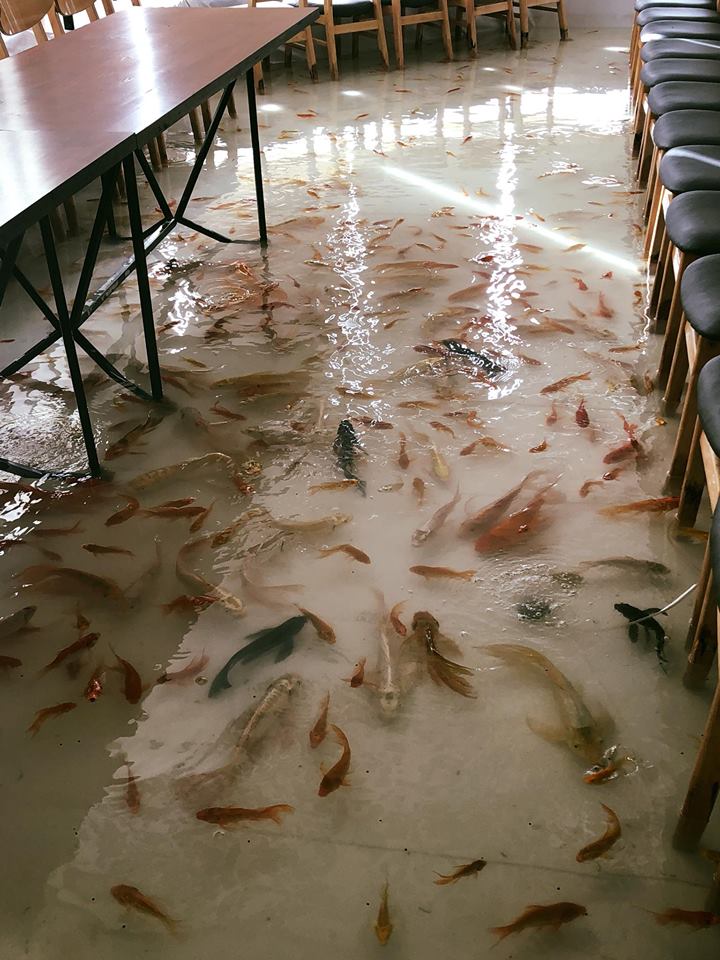 Photo: Amix Coffee/Facebook
Hoa told Spanish news agency EFE that families with small children make up an important part of the clientele, and while most of them don't cause problems, some parents let their kids run after the fish, which isn't allowed.
"Most families don't cause any problems, but there have been some naughty children who try to catch the fish, and their parents don't say anything. We have had to invite them to leave", Hoa said.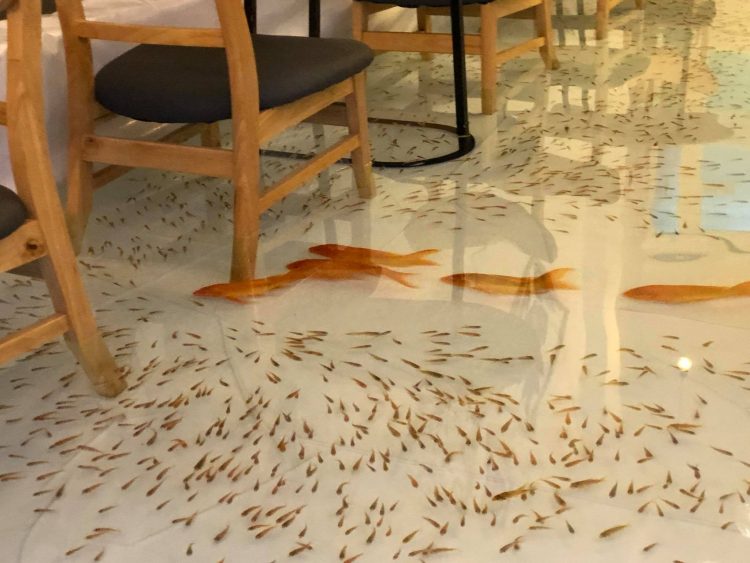 Photo: Amix Coffee/Facebook
The first floor of Amix Coffee is home to small decorative fish, while the second one features large Japanese carp weighing around 300 grams each. The young owner told Saigoneer that in the future he plans to buy more Japanese carp to replace the smaller species because they are more prone to death due to shock.
While feedback to Ho Chi Minh's flooded cafes has been generally positive, it has received its share of criticism as well. Some people believe that subjecting the fish to unnecessary stress and having them live in unsanitary conditions for the sole purpose of providing entertainment to visitors is an abhorrent crime.
"I feel sorry for the fish when faced with funky patrons who walk around with their stinky feet. Sooner or later they'll kick the bucket due to trauma," one person commented on Vietnamese news site Zing. "I'm sure that they don't like living in such an environment. Boycott this immediately because this is animal abuse."
For more unusual animal cafes, check out Bangkok's awesome Husky Cafe, this cute hedgehog cafe in Japan, and South Korea's sheep cafe.