Arsenic Junior, a talented self-taught artist from the Philippines, creates stunningly-detailed portraits of celebrities and popular fictional characters by scribbling on pieces of paper.
Scribbling isn't usually associated with high-quality art, but artists like Arsenic Jr. prove that it can be a viable technique, even when working on detailed portraiture. Even though it might seem messy and careless at first glance, scribbling, when done by a true artist, can be awe-inspiring. Looking at the portraits below, it's hard to believe they consist exclusively of scribbles, but a careful inspection reveals that to be the case.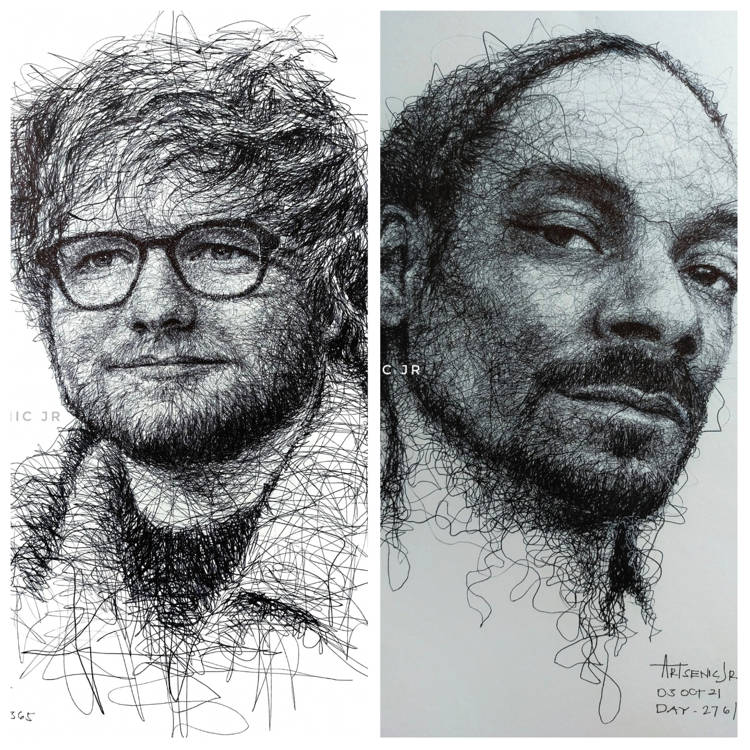 Arsenic Junior takes inspiration for his art mainly from the music and movie industry, with his portfolio featuring hundreds of portraits of actors and musicians.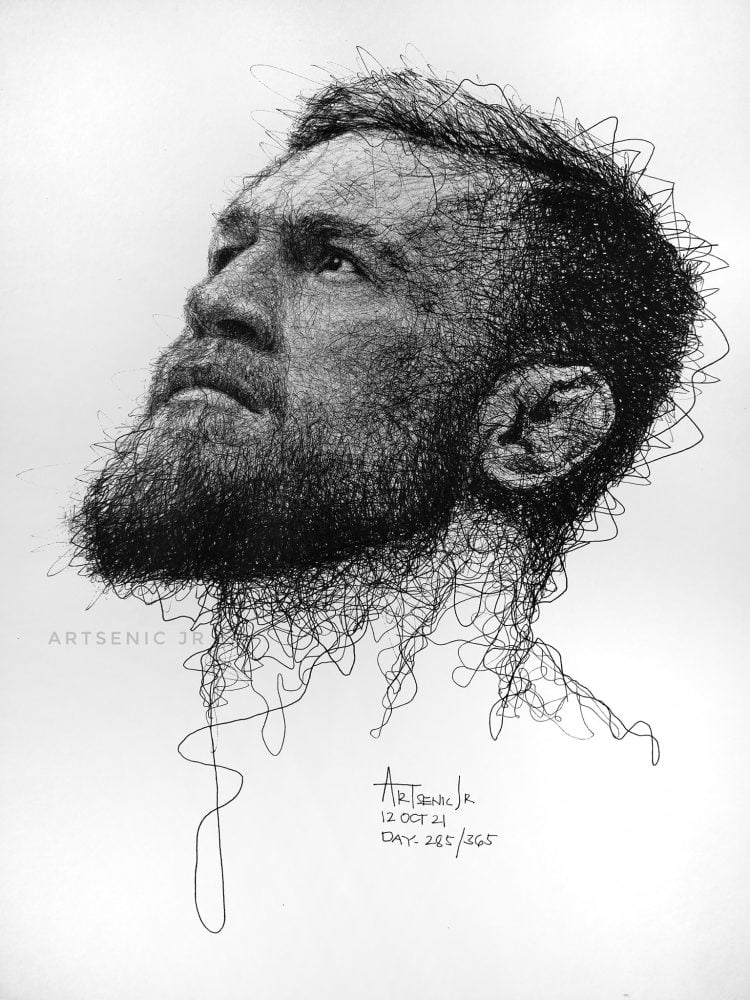 Arsenic isn't the world's only scribbling artist we've ever featured on Oddity Central. A couple of years ago, we posted the works of Liz Y Ahmet, another talented artist who uses scribbling to create beautiful portraits.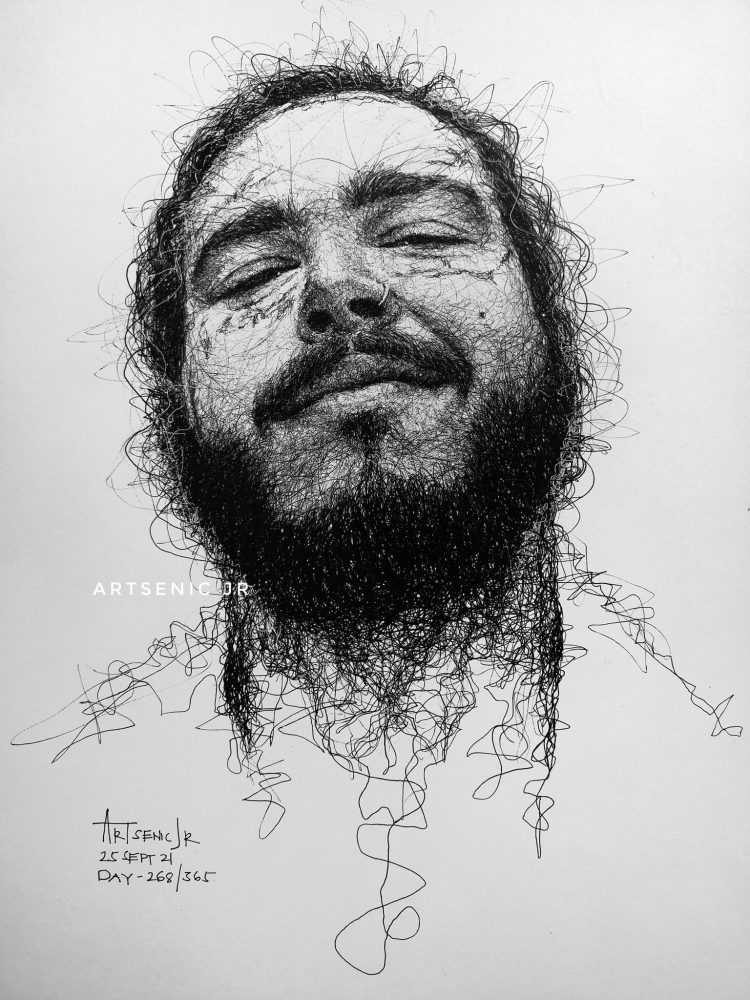 For more of Arsenic Jr., check out his Instagram and Facebook pages.