The Below Zero ice cream machine uses a unique technique to freeze alcohol, which allows you to turn beers, cocktails and even spirits into delicious soft-serve ice cream.
Getting drunk on ice cream used to be the stuff of dreams, but thanks to Will Rogers, inventor and owner of WDS Dessert Stations in Hinkley, Illinois, it has become a delicious reality. Rogers, who runs his own ice cream shop, was trying to create a highly-caffeinated espresso ice cream flavor when he realized he could use the same technique with alcoholic beverages. He started experimenting with various gums and stabilizers commonly used in the ice cream industry and eventually patented something called the NEA gel. It's this magical concoction that allows the alcohol to freeze to a near solid inside the Below Zero ice cream machine.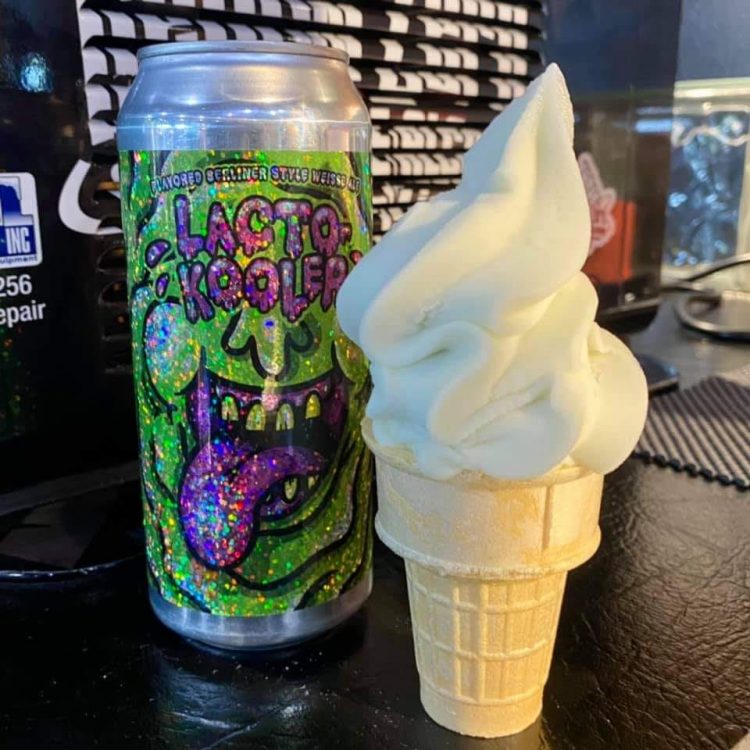 Photo: Below Zero/Facebook
"The way it truly works we like to say the gel bear hugs the alcohol itself and turns it into ice cream," Will Rogers said. "With alcohol, the freezing point is what we've created, there's never been a freezing point because it's never been able to be consumed at that freezing point. In the beginning days we used liquid nitrogen to make Below Zero but now with the new machines you put it out in a cone and it's ready to eat".
Even though Below Zero changes the texture of beer, cocktails and even spirits, essentially turning them into soft-serve ice cream, it does not affect the alcohol content at all. The ABV remains exactly the same, which means you can get drunk on ice-cream just as you would on the same concoctions in liquid form.
Will Rogers claims that it takes around 30 minutes for beer to go from liquid to ice cream form, but higher alcohol content drinks take longer. Essentially, the higher the alcohol level, the longer the wait.
The American inventor has been advertising his unique ice cream machine by serving up cones at catering events, but plans to sell Below Zero ice cream machines to bars and breweries wanting to surprise their patrons. Metro reports that machines will sell for about $6,000.
"Vodka and lemonade cone is my personal favorite, on a hot day that's like having an Italian ice-cream," Rogers said. "We've run the Bud Lime through the machine, but your traditional Budweiser or Stella… I'd say sit back and have that on ice!"
Below Zero is FDA-approved and pasteurized. Because it contains no dairy, it is technically not ice cream, but what else would you call it, soft-serve alcohol?
Below Zero isn't the world's first alcoholic ice cream. Three years ago, we featured Buzz Pop Cocktails, alcohol-infused popsicles made from fresh fruits and premium liquors.