KFC fast food restaurants across South Korea recently introduced a bizarre new dip for its fried chicken and it has been raising eyebrows for both its unusual color and flavor – mint chocolate.
In case you didn't know, a mint chocolate craze is sweeping South Korea these days, and companies are trying to take advantage of it. Major South Korean companies like Starbucks Korea, Haitai Confectionery and Foods, or Orion have all added mint chocolate-flavored products to their lineups. The latest to do so is fast food giant KFC, which recently launched a mint chocolate dip. Featuring a somewhat off-putting light blue color and gooey texture, the unique fried chicken dip recently went viral on social media.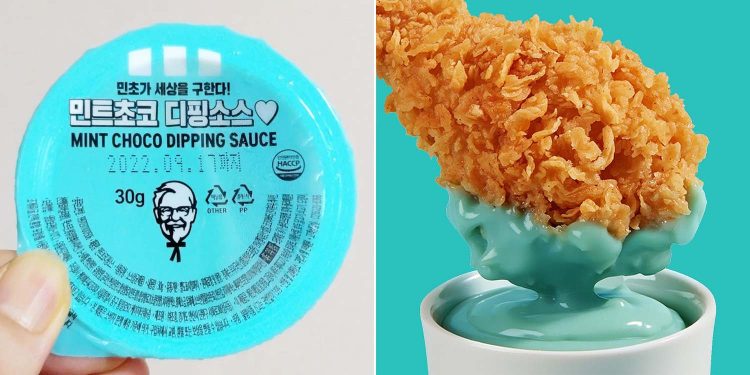 Created as part of a seasonal collaboration with local food delivery app Baemin, the blue mint chocolate dip will be available in KFC branches all over South Korea until August 8, giving people enough time to spice up their summer. Believe it or not, most of those who have tried it claim that it doesn't taste like toothpaste at all. Instead, it has a rich, sweet chocolate taste complemented by fresh mint.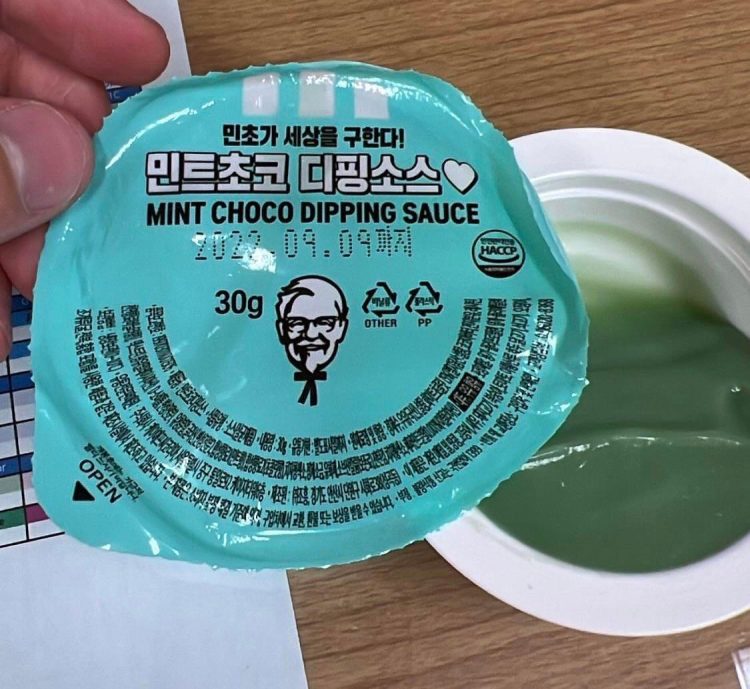 KFC describes the blue dip as a combination of the "refreshing taste of dark sweet chocolate and mint". It still doesn't sound like something that complements fried chicken, but the general feedback for the unique dip has been rather positive. Even if you're not a fan of minty foods, KFC claims their newest creation is worth a try.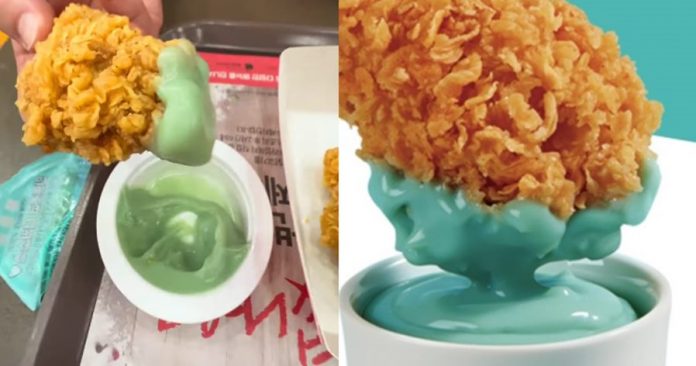 "We hope people can have a brand new KFC experience with the Baemin mint chocolate set menus which consist of KFC's popular chicken and burgers," a KFC South Korea official said.
The minty dip is priced at 900 Korean won ($0.70) per tub and is available as part of various combo meals. If anything, it's worth it as an eye-catching post on Instagram…