A wooden chair perched on the edge of an exposed attic in Dennis Township, New Jersey, has become an obsession for thousands of people and even spawned its own dedicated social media groups.
A dilapidated house with a collapsed roof located on Route 47 in the unincorporated Dennisville community of Dennis Township has become somewhat of a tourist attraction thanks to a small wooden chair perched right at the edge of its exposed attic. Many of those driving past the house on their way to and from work have become fascinated with this chair that doesn't really move but is destined to fall at some point. Some want to know how it wound up on the edge, others whether it is nailed to the floor to keep it from falling, and a few are interested in the home's history and why it is in its current condition. But most are just interested in watching the chair until the day it inevitably falls to the ground.
Photo: Chair Watch/Facebook
"One day it will come down but until then we all must drive by and look at the chair in all its mesmerizing glory," the description of the Chair Watch Facebook group reads. "Why is it still there? How long can it last? Will it blow off before the entire house falls down? Is it nailed to the floor? Things we all want to know and don't want to know at the same time because it will ruin the fun. Watch the chair with us."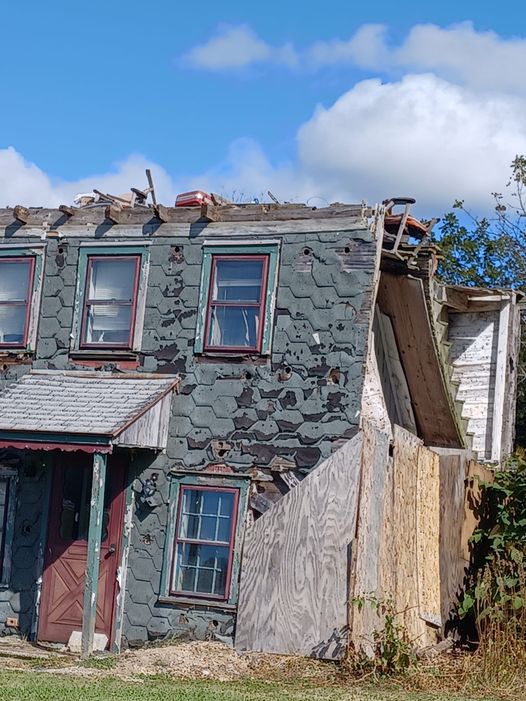 Photo: Chair Watch/Facebook
The Facebook group currently has over 10,000 members who regularly share photos of the chair, memes, and theories about its origin and purpose. Chair Watch was created just 12 weeks ago, but it quickly grew to an impressive number of members and started capturing the attention of major media outlets. Some of the group's members claim to have been watching the mysterious chair for years.
Some members of Chair Watch have started betting on when the chair will finally slide down from the dilapidated attic, but the group's founders urge anyone who drives down to see the now-famous chair not to interfere in any way, adding that it would be a shame for its fate to be influenced by outside intervention.