Vishweshwar Dutt Saklani took his last breath on January 18, 2019, but he will live on in the memory of his countrymen as the "Tree Man of Uttarakhan", a dedicated conservationist who planted over 50 lakh (5 million) trees and turned his once barren homeland into a lush forest.
Saklani had been fond of trees all his life. He planted his first sapling when he was eight years old under his uncle's guidance, and kept at it for the next seven decades of his life, until he lost his sight and succumbed to the hardships of old age. However, by that time, the once barren hills in and around his native village of Pujargaon had already become home to a lush forest. Vishweshwar Dutt Saklani's love for trees is well known, as he often used to call them his children or his closest companions, but few know that the legendary conservationist planted millions of trees to cope with the tragedies in his life.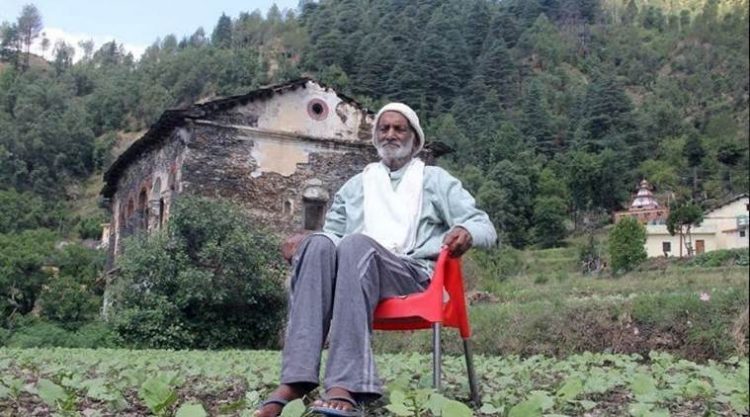 Photo: Twitter
Vishweshwar's relatives recall that when his brother, Nagendra Dutt Saklani, a veteran Communist leader, died, the Tree Man started disappearing into the forest every morning and spend whole days planting trees. Then, in 1958, his first wife died and he once again started spending more time alone, planting trees to cope with the pain. It was like he dedicated his life to planting the forest as a tribute to his late brother and wife.
The "Tree Man of Uttarakhan" planted an estimated 5 million trees plants, including rhododendron, burans, semal, bhimal, guava trees, and his all-time favorite, Himalayan Oak. The people of his village and surrounding areas grew to love him for it, but it wasn't always like this. In the beginning, villagers opposed him and even beat him, because he was encroaching on common land and officials of the forest department registered cases against him. But he never gave up. He continued planting the trees he loved so much and eventually got a court ruling that planting trees was not a crime.
Vishweshwar kept expanding his forest until 10 years ago, when he lost his sight. By that time, he had already planted over 5 million trees on about 120 hectares.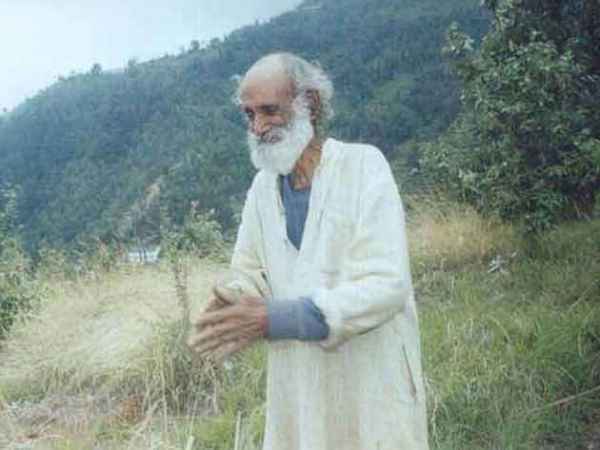 Photo: One India
"He started planting saplings when he was a young boy. He used to learn the technique of grafting from his uncle," the Tree Man's son, Santosh Swaroop Saklani, told Indian Express. "He lost his eyesight about ten years ago. He had something called eye hemorrhage from the dust and mud from planting saplings."
In 1986 he was awarded the Indira Priyadarshani Award for his continued efforts to protect the environment, and he received numerous awards and honors after that as well.
Ten years ago, around the time he lost his sight, Vishweshwar Dutt Saklani suffered a major blow, after a massive wildfire turned many of his beloved trees to ash. Despite the efforts of the local community to contain the flames, they still destroyed much of the Tree Man's forest. Although visibly shook by the disaster, Saklani believed that the trees would grow back once the rains came.
Vishweshwar Dutt Saklani died at age 96, but his spirit lives on in the forest he dedicated most of his life to.
"He would often say that he had not nine but 50 lakh children," his son recalled. " I will now search for him in the forests."
Vishweshwar Dutt Saklani achievements can be compared to those of India's other Tree Man, Jadav Payeng, who single-handedly planted a 550-hectare forest. He also reminds us of Antonio Vicente, the Brazilian man who dedicated his life to bringing a dead forest back to life, and of Abdul Samad Sheikh, a Bangladeshi man who has been planting a tree every day for the last 50 years.