A soon-to-be father in China recently made international news headlines after using 2,000 packets of expired instant noodles to build a playhouse for his unborn son.
Photos of the unusual playhouse went viral online quickly after being posted on social media by the builder, a certain Mr. Zhang, from Huadian county, in Northeast China's Jilin province. He was swiftly tracked down by Chinese reporters and revealed that he had spent four days building the edible structure out of thousands of of out-of-date noodle packets fixed together with glue.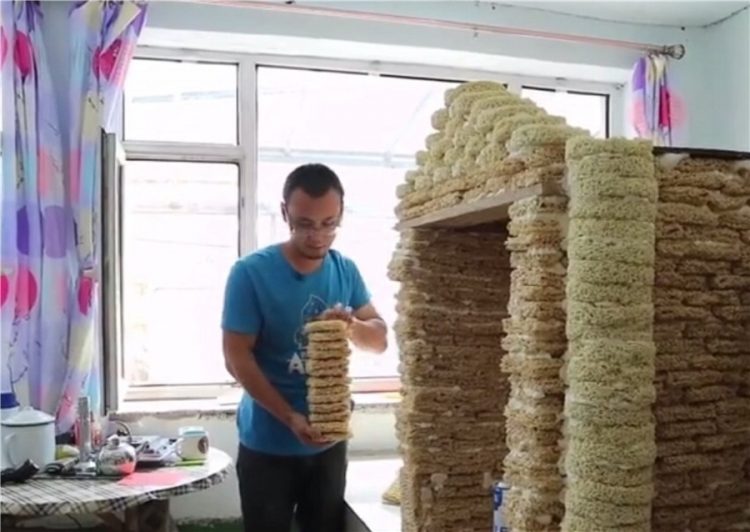 "A friend of mine who is a food wholesaler sorted out a batch of expired instant noodles from his warehouse," Zhang explained. "I felt it was a pity to throw them away, so I took them home."
Zhagn declared himself a fan of instant noodles, especially while growing up, but since he couldn't east the 2,000 packaets he got from his friend, he decided to use them as building material.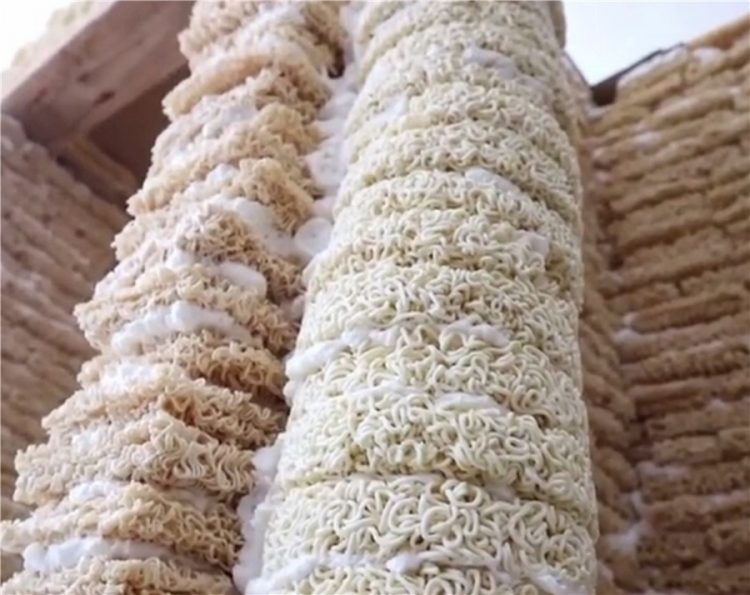 The "instant noodle cabin" is one meter wide by two meters long and covers a total area of four square meters, enough to accommodate a single bed for an adult, as well as his unborn son's toys. The playhouse features windows to let the light in, as well as an accent wall made out of rounded packets of noodles.
The uncooked noodle playhouse received mixed feedback online, with some social media users praising the man for his originality and willingness to make things for his unborn son, and other calling him irresponsible for exposing his baby to unnecessary health hazards.
What a talented dad! Mr. Zhang from NE China's Jilin built his unborn child a "dream house" with 2,000 out-of-date instant noodle. Isn't it both cozy and yummy? pic.twitter.com/nQLap6ziJh

— People's Daily, China (@PDChina) September 4, 2019
"Mold is a strong carcinogen, and ignorance is terrible," one person wrote on China's Weibo platform.
"No! What if the child eats the noodles or glue?" another asked.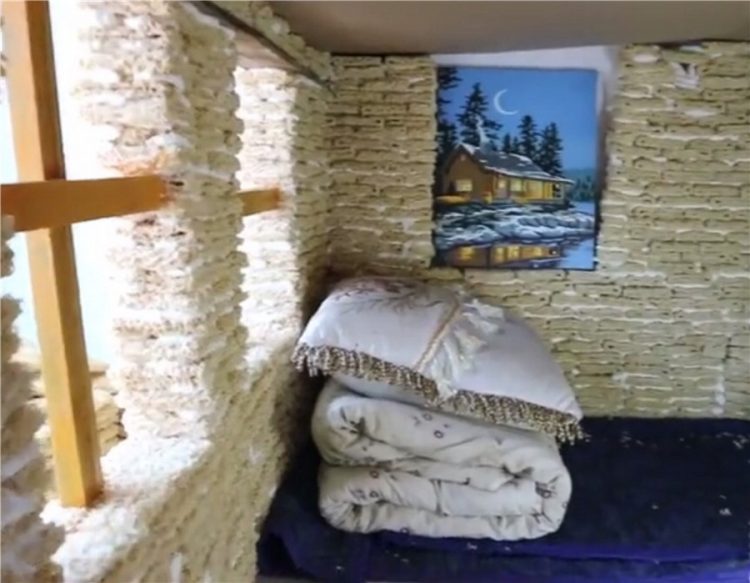 Others said that having a baby around so much glue as was used to build this playhouse was also irresponsible.
While Zhang didn't disclose his source of inspiration, it is believed that he was inspired by a series of viral videos featuring a handyman fixing all kinds of things, from broken porcelain to wooden furniture, with uncooked instant noodles.