A Chinese couple has come under fire from both the media and the general public after allegedly filming their young, overweight daughter devouring whole plates of food and streaming the footage online.
Pictures and videos of a three-year-old girl nicknamed Pei Qi stuffing her face from multiple plates full of food have been doing the rounds on Chinese social media and sparking outrage among viewers. The parents are being slammed for abusing their child and using her as a cash cow by not only encouraging her to eat unhealthy amounts of food, but also streaming the eating sessions on the internet. The little girl's video channel was recently removed from a popular video streaming platform, because of the online uproar surrounding this case. Pei Qi's parents deny the accusations, saying that their daughter just has an unusual appetite, but is otherwise healthy.
"Our videos not only included her eating food, as well her losing weight and dancing,' the girl's mother told reporters. She's my birth child, why would I intentionally feed her that much? She has always been a big child."
"We have jobs and don't lack money, we just want to record the 'growth' of our child," Pei Qi's father added. "We did make a little bit of profit, maybe a few hundred yuan, but that is just a number to us."
Trying to explain Pei Qi's excessive weight, her mother, surnamed Tan, said that the girl weighed 4.5 kilograms at birth, and had always put on weight very easily. According to Chinese media, the three-year-old weighs around 35 kilograms, much more than most kids her age. Her mother says it's because she loves eating, but has no interests in sports.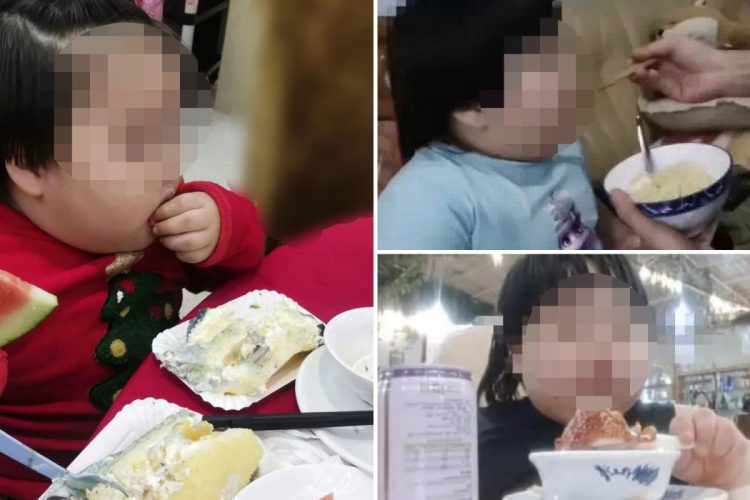 Chinese video platform ixigua.com said that it made the decision to close Pei Qi's account after receiving numerous complaints from viewers regarding child abuse. UK tabloid Mail Online claims that in a since deleted video, Pei Qi told her parents to "stop feeding her" only to have her plate immediately filled again.
Pei Qi's channel is believed to have been inspired by "mukbang" a South-Korean online video genre in which a host consumes large quantities of food while interacting with their audience. Chinese President Xi Jinping recently critiqued the genre as wasteful and many prominent mukbang channels have since been deleted.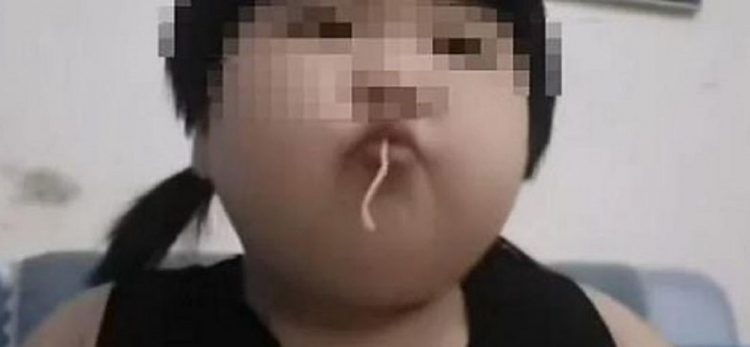 An official organisation that protects the rights and welfare of Chinese women and children has launched an official investigation into Pei Qi's case. Meanwhile, the general public seems to have already made up its mind about who is to blame.
"This is child abuse! Some people don't deserve to be parents. This is making me so angry!" one person commented.
"The parents are using the child as a cash cow. They don't care about the child's health and well-being at all!" someone else added.