A Swiss couple has named their baby daughter Twifia after Internet start-up Twifi and won themselves 18 years of free wi-fi internet.
The young couple responded to a Facebook ad from Twifi, a Swiss Internet provider, which dared parents to name their newborn Twifus (if it was a boy) or Twifia (if it was a girl) in exchange for 18 years of free internet. The parents, aged 30 and 35, ultimately decided that Twifia wasn't that bad of a name, and the thought of getting free internet for 18 years and putting that money in a savings account for their daughter was appealing. So after thinking it over, they decided to make it official, putting down 'Twifia' as their daughter's middle name on her birth certificate.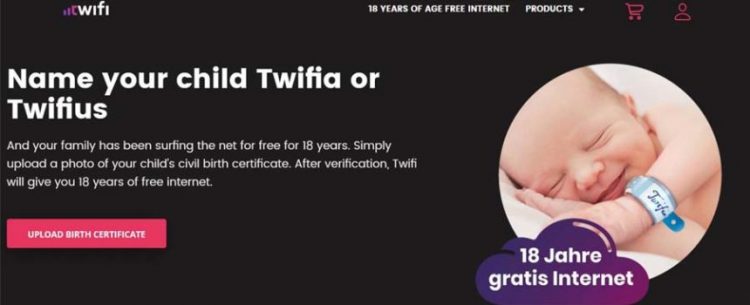 Photo: Twifi.ch
"The more I thought about it, the more unique the name became to me, and that's when the thing acquired its charm," the girl's father said.  The mother wasn't sold on the idea at first, but she eventually agreed.
"It's his child too," the mother said. "And for me, the name Twifia also stands for connection in this context. For an eternal bond! There are much worse names. And the more often we say 'Twifia', the heartier the name sounds!"
After careful consideration, the Swiss couple decided to remain anonymous, admitting that they felt "somewhat embarrassed" about their decision, and didn't want to justify their choice of name for their daughter to anyone.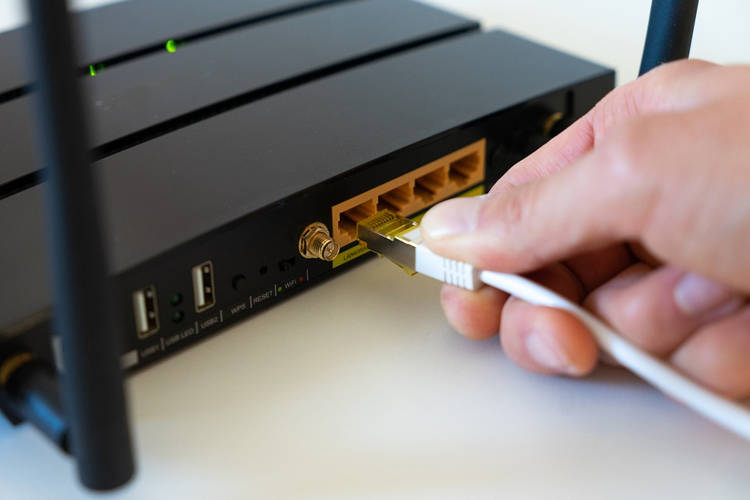 Photo: USA-Reiseblogger/Pixabay
"We want to remain anonymous to those around us because we don't want to justify ourselves. Because the accusation of having sold our child's name hits us very hard," the parents said. "We are also a little ashamed."
Twifi boss Philippe Fotsch applauded the couple's decision, and promised to keep up their end of the bargain, even if the company goes bankrupt by 2018, saying that it was "a matter of honor". Fotsch also told kidspot.com.au that his company's offer still stands if other new parents are willing to name their babies Twifus or Twifia.