Technology is seeping into everything, even restaurant tableware. Quince, a Michelin-starred restaurant in San Francisco has recently swapped ol' fashioned porcelain plates with Apple iPads for a couple of its most popular dishes.
Restaurants have been using tablets instead of classic menus for years now, and some have even introduced app-powered ordering and payment options, but until not too long ago, plating seemed to be immune to this high-tech trend. They're feeling the heat now, though, as more and more restaurants swap them out for futuristic tablet-based dishes, in an effort to attracts tech aficionados with and appetite for fine cuisine.
The latest to join the exclusive restaurants where tablet plating is actually a thing is Quince, a San Francisco eatery run by Michael and Lindsey Tusk. They are serving a dish called 'A Dog in Search of Gold' on an Apple iPad that's playing a video of a dog hunting for truffles. If you're wondering about the connection, the dish is composed of white truffle croquettes. And in case you're not into truffles, Quince also serves frog legs on top of iPads playing videos of frogs in a pond.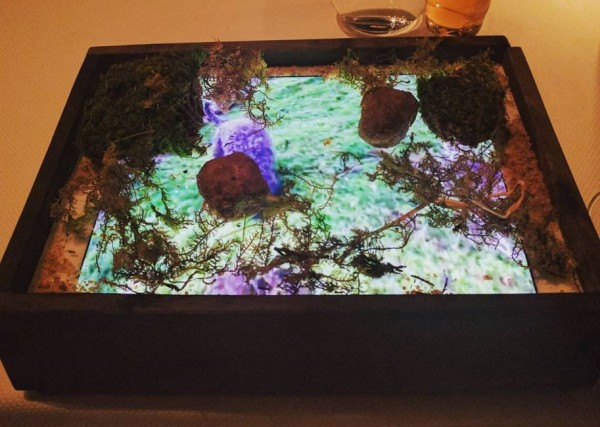 Photo: Instagram/dyhuang23
"The idea was simply about taking the guest on a voyage to being out truffle hunting then having a moment when the truffle is dug from the ground," Michael Tusk told Inside Scoop SF. "Living in San Francisco for over twenty years I have witnessed the tech boom, and I wanted to combine a little bit of gastronomy with technology and a little bit of education."
Local chef Richie Nakano caused quite the stir on social media after posting a photo of the A Dog in Search of Gold that a friend had ordered. Some people complained about the spicy $220 price tag of the dish, others wondered what the point of the iPads was, but most expressed concerns about hygiene. "This is so unhealthy," one person commented. "Do people not remember how much microbes are on touchscreens?"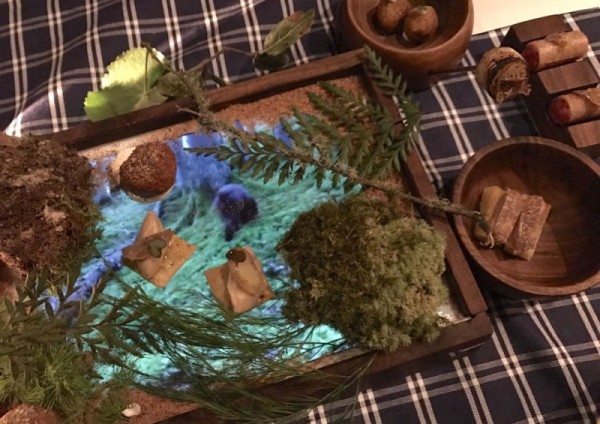 Photo: Yelp
Things got a bit out of hand over that last one, so Tusk took to Facebook to clarify. "The iPad and the custom walnut box it rests in combine a little bit of gastronomy, technology, education and whimsy," he wrote. "As to the construction and design of the box we commissioned local wood worker and friend Luke Bartels to create a housing for the iPad — a simple frame with a plexi glass cover that protects the screen. The food does not directly sit on top of the iPad. The removable plexi sheath is washed and sanitized after every use in keeping with all other plate ware."
Interestingly, Quince is reportedly the first U.S. restaurant to use tablets as plates, but definitely not the first in the world. The Daily Mail reports that restaurants in the UK have been using them for the last two years, and the Arzak restaurant, in San Sebastian, Spain, is famous for its unique glass plates with iPads encased in them.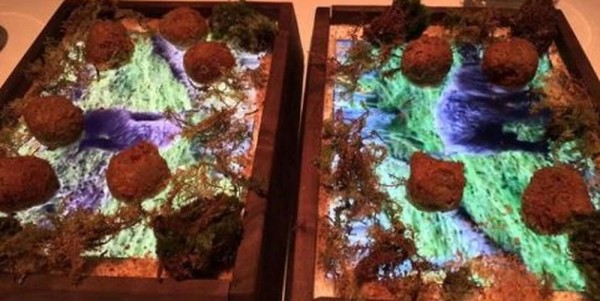 Photo: Richie Nakano/Twitter
What's next, fully automated, high-tech restaurants that do away with human interaction? Oh, wait…