The ARCHAX is a real-life 4.5-meter-tall mecha robot created by Japanese company Tsubame Industry that can be yours for the low price of 400 million yen ($2.75 million).
If, like me, you grew up watching Gundam anime and playing video games like Armored Core or Titanfall, you probably imagined yourself piloting a giant mecha at least once in your life. Well, thanks to a company called Tsubame Industry, that dream is about to become reality. Well, if you can afford it, of course. The small Japanese startup recently showcased its newest product, dubbed 'ARCHAX', a pilotable robot inspired by Japanese mecha culture. Standing a whopping 4.5 meters tall and weighing around 3.5 tons, this real-life mecha is powered by a 300V battery and can switch from a standing mode to drivable mode, attaining a top speed of 10 kilometers per hour. However, in order to experience the thrill of piloting the ARCHAX, you'll have to pay an estimated 400 million yen ($2.75 million) for one.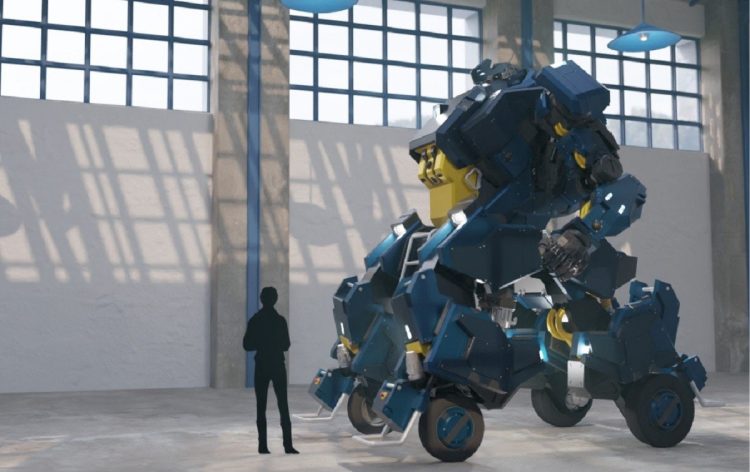 The ARCHAX – a name inspired by that of the flying dinosaur Archeopteryx – was recently showcased in a series of videos posted by Tsubame Industry, and the Japanese startup announced that a working version will be presented at the Japan Mobility Show 2023 (formerly the Tokyo Motor Show) in November. As for when the mecha will hit the market, a Tsubame spokesperson said that it is expected to be available in about a year. However, considering the high price tag, the company is targeting wealthy foreign billionaires as potential clients.
The main chassis of the ARCHAX is made of iron and aluminum alloy, while the outer shell consists mainly of FRP (fiber-reinforced plastic). Although the head appears to feature a large camera, it is only for show. In reality, the pilot maneuvering the ARCHAX will have footage captured by 26 different cameras mounted all over the mecha fed into a number of monitors inside the cockpit. The control panel is reportedly similar to that of construction machinery, consisting of two joysticks, a number of pedals, and a touchscreen. Interestingly, the ARCHAX can also be remote-operated.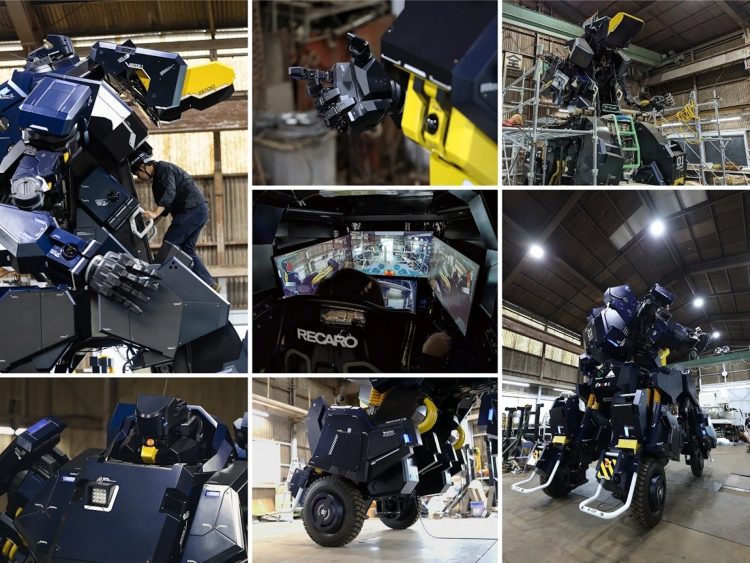 While in stand-up mode, the ARCHAX mecha can move at a speed of 2 km/h, and in drive mode that speed is increased to 10 km/h. It's not exactly soaring through the air like in video games, but it's better than just standing still. It can tilt forward a maximum of 20 degrees in stand-up mode and 30 degrees in drive mode, to ensure that it doesn't fall over. If these values are exceeded, the system shuts down to prevent serious accidents. The mecha is subject to risk assessment in accordance with the safety regulations of construction machinery and robots.
The fingers of the ARCHAX's mechanical arms have 5 movable fingers, and it can grab a variety of things, but the weight of them is limited to 15 kilograms, for safety reasons. Trying to lift something heavy could cause the mecha to topple, putting the pilot at risk and damaging it.
This isn't the first functional mecha to come out of Japan, but it's definitely one of the most advanced-looking. And, if $2.75 is a little over your budget, you might want to settle for this lightweight-yet-functional mecha suit.