Kurt Wenner, a former NASA illustrator turned professional artist, specializes in chalk-drawn three-dimensional illusions that seem carved into the pavement rather than drawn on it.
Born and raised in Santa Barbara, California, Kurt Wenner attended both the Rhode Island School of Design and Art Center in Pasadena and was quickly recruited to work for NASA while studying at the Art Center. There, he was among the few highly skilled artists whose work was done solely by hand. Eventually, Kurt eft the agency and moved to Europe to study some of the world's greatest works of art. Disappointed to find no class on the principles of classicism, the young artist came up with his own self-learning program which involved spending countless hours drawing from the magnificent art collection of the Vatican Museums and the Pantheon.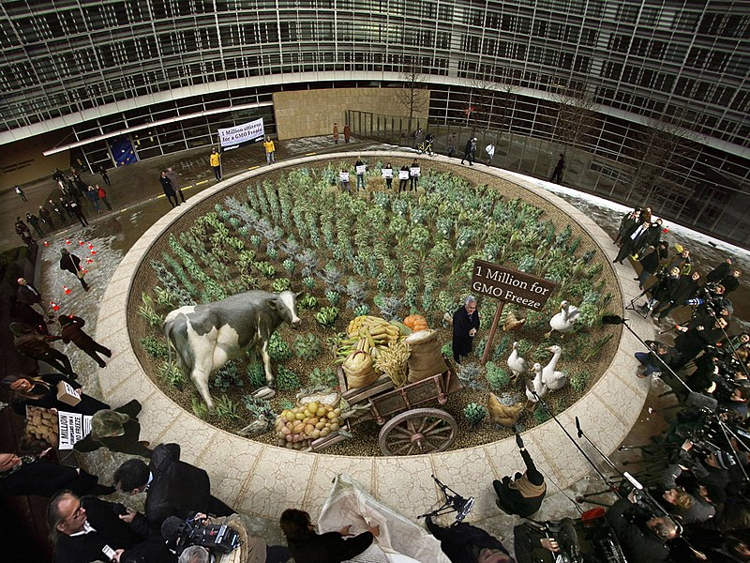 Photo: Kurt Wenner
Every morning, Kurt would draw some of the world's most famous works of art and sell them to tourists in order to support himself. It was during this period that he discovered the world of pavement illusions. One day, on his way to the Vatican to see the paintings that had become his inspiration, Wenner passed by artists creating images with chalk on the pavement. After being invited to try his hand at it, he spent only a few months developing a new art form known as 3D pavement art.
Inspired by a wide range of subjects, Kurt Wenner creates elaborate pavement artworks that, admired from just the right angle, have an impressive depth that makes them look sculpted into the pavement. The American artist is generally regarded as the inventor of 3D pavement art and his works have mesmerized audiences in over 30 countries around the world.
Mexico's Playa del Carmen is home to a 27,000 square foot (2,500 square meters) exhibit space dedicated solely to Kurt Wenner's incredible artworks.
For more impressive optical illusions, check out the paintings of Sergey Artemyev, the trompe l'oeil frescoes of Gonzalo Borondo, and SCAF's insane graffiti illusions.