Edson Brandao, an online influencer, personal trainer and writer from Brazil, has been getting a lot of attention because of his age-defying appearance. Despite being in his early 50's, Brandao constantly gets mistaken for a 20 or 30-year-old.
Looking at photos of Edson Brandao from when he was in his thirties and forties, and comparing them to his looks at age 53, you could say the Brazilian-born has only been getting younger. While he doesn't deny that his youthful appearance have something to do with good genes, the 53-year-old credits his positive attitude, healthy lifestyle and daily skin care as the main reasons for his impressive looks. Brandao also swears that he has never undergone any cosmetic procedures to retain his youthful appearance.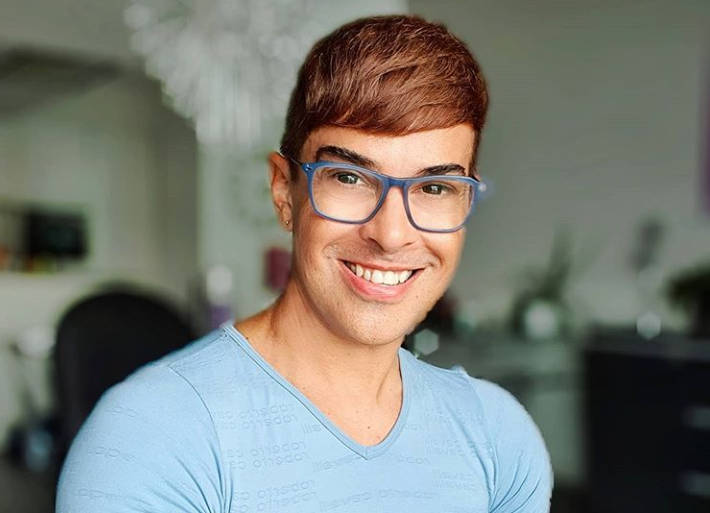 Photo: Edson Brandao/Instagram
"I have never had plastic surgery in my life," Brandao told Media Drum World. "I managed to achieve my goals in a natural way with biologic food, fruit, vegetables, and drinking a lot of water. I use daily anti-ageing creams for my skin as well to keep the young appearance."
View this post on Instagram
"I eat everything in a moderate way. I avoid eating sugar, industrialized food, snacks, and fried products. I never drink soft drinks because that is unhealthy. Last but not least, I have never smoked or used drugs in my life," the 53-year-old added.
View this post on Instagram
After seeing how shocked people were to hear his real age, Edson Brandao decided to use his incredibly youthful physique and his knowledge of a balanced lifestyle to inspire others and help them improve their lives. He has his own website, shares tips on social media and even wrote a book called "Young After 40".
View this post on Instagram
"I like to inspire other people to give them a positive message that you can achieve everything in life if you really want to," Brandao said. "I am the evidence that a human-being can stay and feel young even as you get older. The first step [to maintaining a youthful appearance] is to accept and love yourself. You are okay as you are. Then, create a daily routine of skin care, exercises, to eat and drink healthy, always look on the bright side of life and count your blessings."
View this post on Instagram
Even if you don't care about maintaining a youthful appearance, that's some sound advice for a healthy life.
View this post on Instagram
Edson Brandao claims that he feels no different now than he did in his twenties, and often posts photos of himself from several decades ago to show that he doesn't look any different either. If anything, he actually looks a lot better now, in some of them.
View this post on Instagram
Interestingly, this isn't the only case of age-defying male looks we've ever featured on Oddity Central. A few years back, we wrote about Chuando Tan, a Singaporean model turned photographer in his 50's who also amazed the world with incredibly youthful looks.