Pura Still is being advertised as the first spiked water that doesn't need bubbles to keep things interesting. It's still, but definitely not flat as it has an alcohol content of 4.5% by volume.
Alcoholic drink brands have been hard at work trying to come up with new and enticing products for the growing number of health-conscious consumers who like to consume of bit of alcohol from time to time, but hate the calories associated with it. Pura Still is the bet of FIFCO USA, formerly North American Breweries, to capture this important part of the market. It doesn't have the "annoying carbonated bubbles" that spiked seltzer products are known for, and contains only one gram of sugar and 90 calories. The company describes Pura Still as "the perfect way for consumers to enjoy themselves without straying from their healthy lifestyles".
Photo: Pura Still/Facebook
"People are prioritising their health and wellness more than ever," Pura Still brand manager Jessica Stainsby said. "Pura Still creates an option for consumers who want to enjoy themselves without worrying about carbonation and bloating, calories or excess sugar. You shouldn't have to compromise your lifestyle to enjoy a drink, and with Pura Still, you don't have to."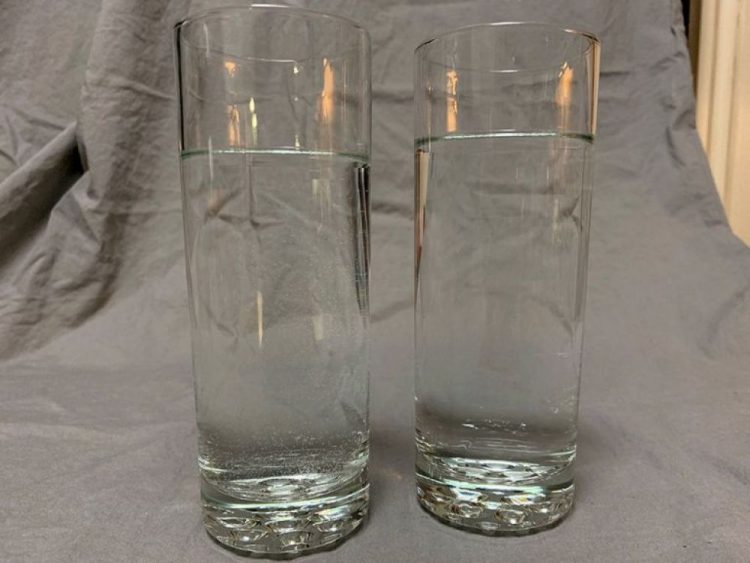 Pura Still (left) next to plain water (right)
Pura Still is essentially an alcoholic water, and even though its not marketed as an ideal drink for people wanting to keep their alcohol consumption on the down-low, the fact that you can't tell a glass of Pura Still apart from one of simple still water is an added bonus.
The world's first spiked still water was launched in the United States last month, and is currently available in three flavors – blueberries, orange-mandarin and mango. An 11.2oz bottle of Pura Still sells for $8.49. That adds up pretty fast if you're trying to stay hydrated and drunk all the time, though.