Sally Magdy Murad, is a young Egyptian artist who has adopted some rather unusual mediums to express her talents. She creates portraits of iconic Arab personalities using things like honey, chocolate, syrup and more.
While most of us were spending lockdowns binging on Netflix or just losing our minds from boredom, Egyptian artist Sally Magdy was experimenting with new ways to put her talents on display. During the long quarantine periods of last year, the 25-year-old started inventing her own painting tools for use with some special paints – honey, syrup, chocolate, jams, pomegranate juice, and more. As she experimented, Sally came up with new mediums to try, and her art gradually became more complex.
Photo: Sally Magdy/Facebook
"I started thinking about things that can be used and that are loved by everyone, and I did not find anything better than food. When I go to any place the most thing I look for is food," Sally Magdy told Al-Ain News. "I said to myself 'why not paint with certain foods that I would actually enjoy eating after I'm done drawing."
Sally started out by using tasty ingredients like jams, honey, syrup, molasses and chocolate, but as time went on she started incorporating things like candy, raisins, salt, and even foods like Egyptian koshari, kofta and others. If you can eat it, Sally Magdy can probably use it to make art.
As for tools, the young Egyptian usually relies on simple things like spoons and toothpicks, which is remarkable, considering how incredibly detailed most of her works are.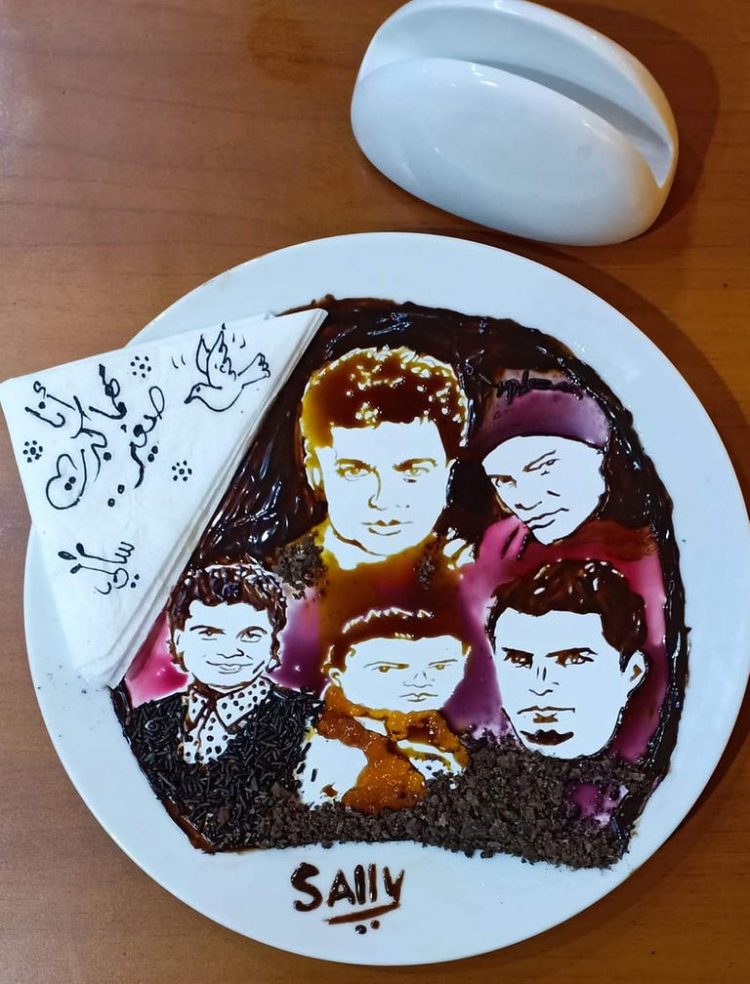 Sally's father, who is also a painter, discovered her talent at a very young age, after examining her drawing and scribbles on the walls of their home. In school she participated in various art competitions, and became famous for her beautiful drawings and paintings.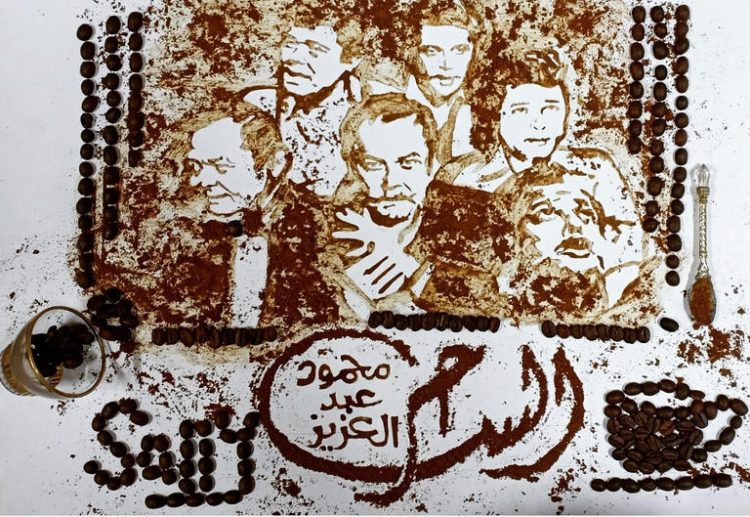 "In my early days, I used to paint with regular materials, but over time I started to experiment with other mediums, especially during the quarantine period last year, by using the simplest tools to produce distinctive paintings," the artist said.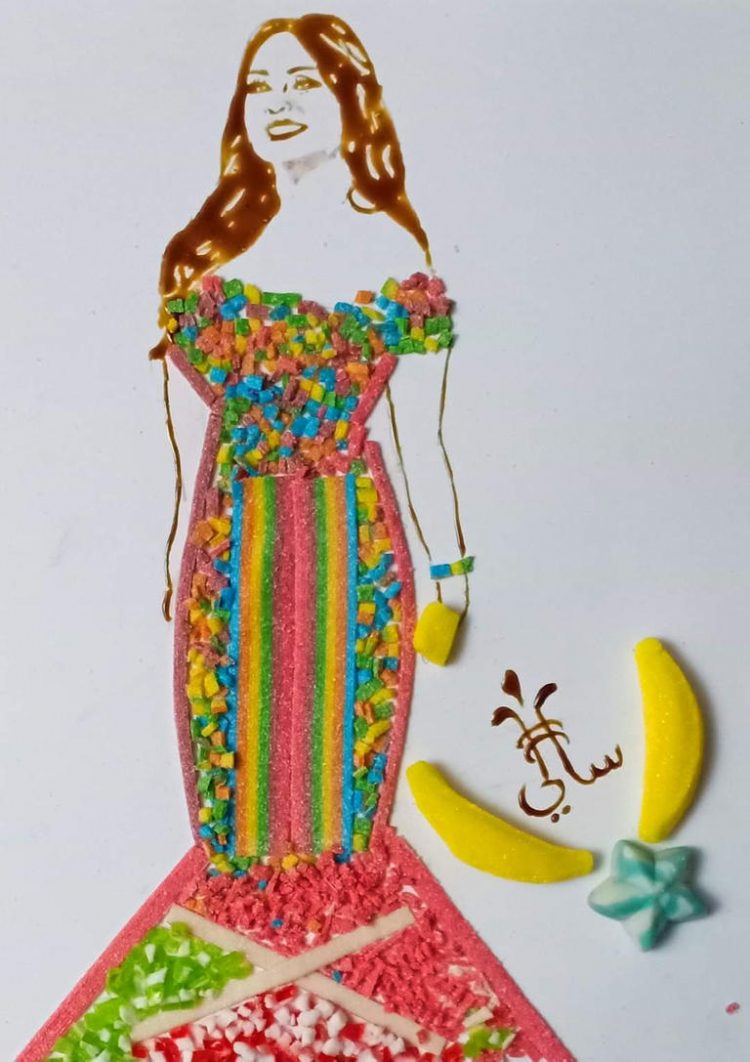 An accomplished painter, Sally Magdy is also a skilled calligrapher and often incorporates this art form in her artworks.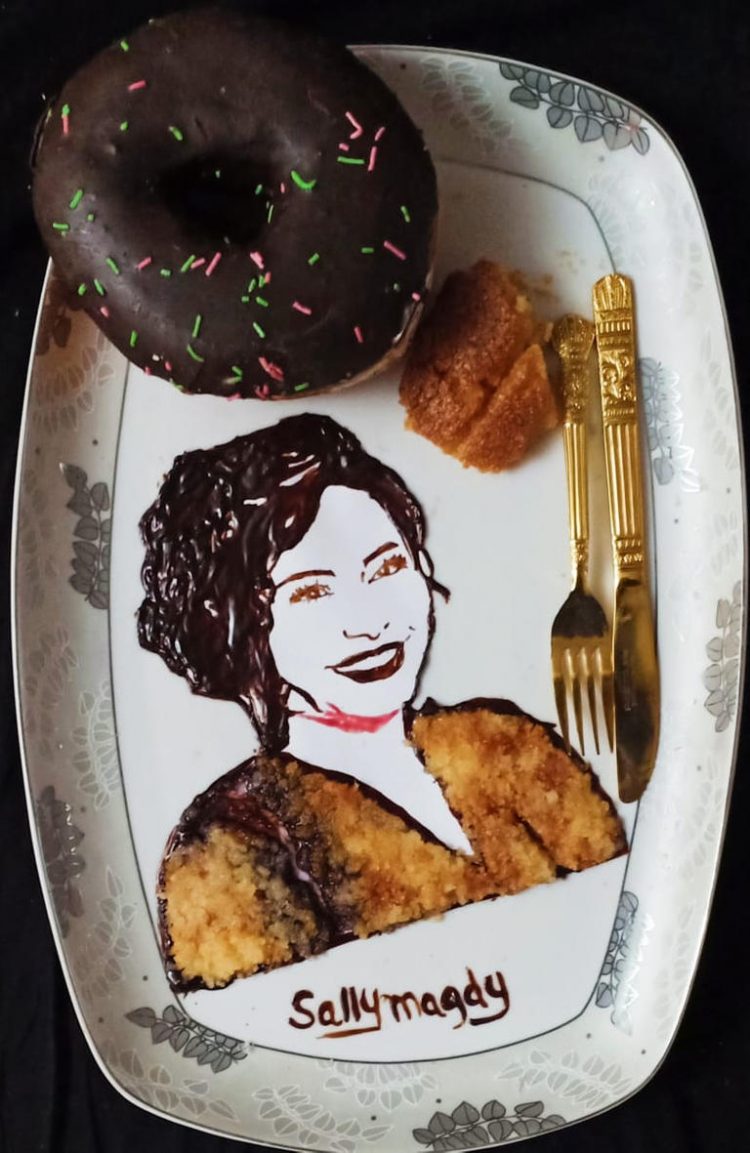 Sally Magdy's delicious art reminds me of the many other talented food artists we have featured on Oddity Central in the past, like Japanese chocolate painter, Norico, and artist KU (@ken.tuchy), who paints with jam on slices of toast.